Halaxy features to explore in 2021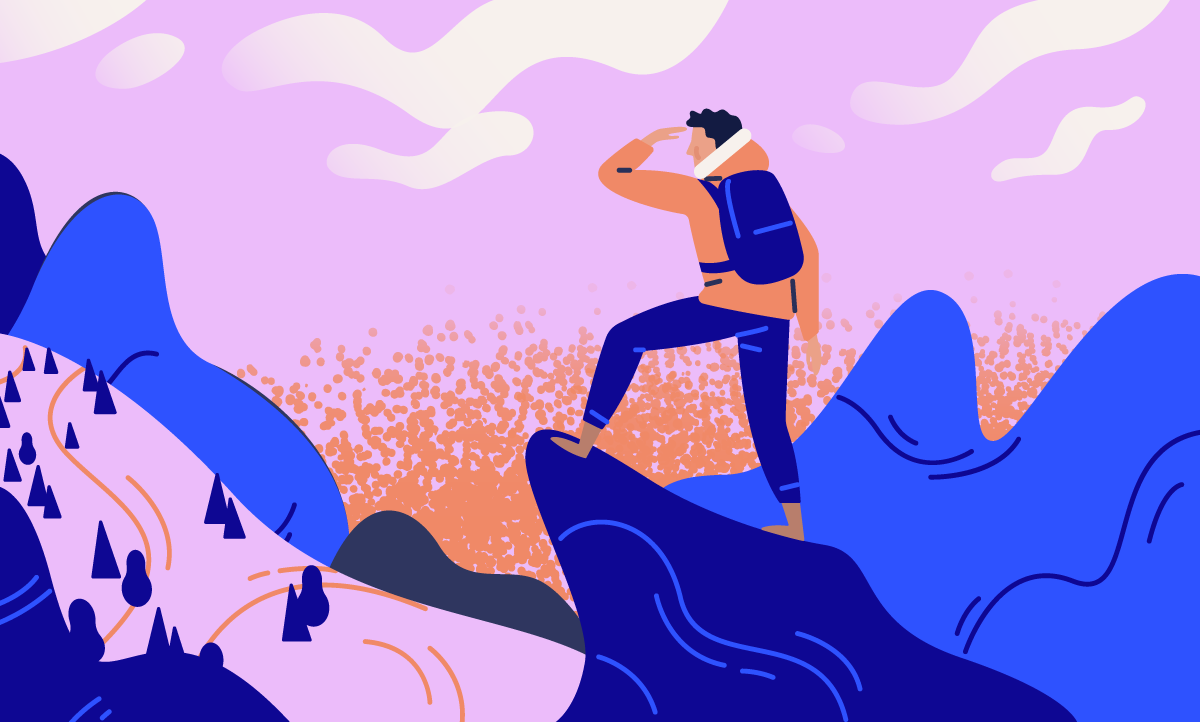 Happy New Year!

We hope you had a well-deserved break and are feeling recharged to make 2021 your practice's best year yet.

You probably know your Halaxy calendar is smart and packed with a bunch of great features like clinical notes, fees and funders, invoices, reminders, and more, but you may not know that you can do more with your Halaxy in 2021.

So we thought we'd start the year by helping you navigate other awesome features you can use to better your practice's day to day - from removing admin work and automating processes, to growing your practice and improving patient outcomes.

Keep reading to learn more. As always, we're here to help if you need it.

All the best,
Halaxy Team
---
Halaxy features to explore in 2021
1. Directory and Online Bookings
You can grow your practice without the legwork using Halaxy's online directory to help patients and referrers find you when they need it.

Having a profile (for you and for your practice) in Halaxy and the option to book online help patients find and book with your practice at a time that suits them.

All online bookings appear automatically in your Halaxy calendar, and you can also:
Accept bookings from your website using Halaxy's embedded calendar;
Send intake forms automatically to patients after they book with you online; and
Process payments and/or collect your patient's card details at the time of booking.
2. Online intake forms
Halaxy intake forms are online and automated, so you don't need to print any physical forms or enter data manually - once a patient submits the form online, their information is automatically and securely updated in Halaxy.

This means that the patient profile is completely updated, including the clinical dashboard, which tracks key data from clinical templates.

With intake forms you can request:
- Personal details
- Funding and referral details
- Social history information
- Consent to treatment and/or terms and conditions

You can also attach clinical questionnaires to be completed within your intake form and any file attachments as well.

Learn more about intake forms
3. Rebates and Payments Processing

3.1 Rebates processing
Processing Medicare and DVA rebates via Halaxy ensures your practice maintains social distancing when managing rebates.

It also removes the need for manual paperwork or clunky eftpos facilities, or for external hardware - saving you time and helping you and your patients get on with their day.

Processing rebates via Halaxy is also particularly helpful when doing online consultations.

Learn more about processing rebates via Halaxy or watch the video.

3.2 Medipass - Private health insurance claiming
We also integrate with Medipass for private health insurance claiming from all major insurance providers in Australia via the HICAPS system. Practitioners in NSW can use Halaxy's integration with Medipass to process icare workers insurance claims as well.

3.3 Payments processing
With Auto Payments, you can process and receive payments online via Halaxy - so you and your patients don't need to have physical contact with cash or an eftpos machine.

Halaxy Auto Payments helps you get paid fast and securely to keep your operations running as business as usual all year round.

Learn how to shift from eftpos and cash to online payment processing
4. Clinical tools, templates, and dashboard
You know your Halaxy is packed with awesome features - but there's a galaxy of clinical resources in your Halaxy that you may be yet to discover. Think about everything you always wanted to create, record, monitor, and assess about your patients' health - it's available in your Halaxy right now.

The biggest differentiator of Halaxy's clinical features is that you have the tools to create and import highly customisable clinical templates, and record and monitor every single aspect of your patients' health and treatment that you need.

Learn how to create and use clinical notes and tools templates

Learn how to use the Clinical Dashboard to track your patient's health
5. Patient Portal
When you have created a clinical tool in Halaxy, you can assign the tool to a patient to fill out online via their patient portal before and in between appointments.

By creating a free Halaxy account, your patients have the tools they need to manage their health online, from updating their patient profile, to keeping track of appointments, invoices, and completing clinical tools and questionnaires remotely - saving you time with data-entry and patient management.

To enable this feature for your patients, all you need to do is:
Once your patients start using Halaxy, you can:
6. Campaigns and recalls
Halaxy allows you to send mass SMS and email communications to your patients or to your referral network by running a report and using it as a mailing list called a campaign.

Here are some campaigns you may want to send now:
To inform patients about your opening hours;
To inform patients about phone and video consultations;
To inform patients about your practice's preventive measures.
Learn how to create a campaign about your opening hours. Note: the process to create other campaigns is the same.

Easily schedule automated recalls
You can easily send recall messages from your practice using Halaxy. Recall campaigns can be sent manually or automatically, and can be used to inform your patients on things like:
Routine health tests
Vaccination or immunisation
Prevention campaigns, and more
The type of report you run (and the filters you set as parameters) determines the recipient list for your campaign.

Here's a list of useful reports you can run to create campaigns
7. Fax Messages
Subscribing for a fax number for your practice group enables you and your colleagues to send and receive fax messages electronically, directly via Halaxy.

Healthcare is digitising fast but fax is still an important part of how practitioners share important health information such as referrals and reports. With Halaxy practice management software, you can send and receive fax messages electronically, directly via Halaxy - with no fax machine required.
Send fax messages to patients, organisations, referrers, and other practitioners
Receive fax messages from your network
Securely store your fax messages in Halaxy
Protect your fax messages with appropriate access levels
Keep track of all fax messages (sent and received)
Learn how to send Fax Messages via Halaxy
8. Secure Messaging
Halaxy is completely integrated with Argus and
ReferralNet, so you can share clinical information across your referrers and your patients' wider care teams securely and easily with Argus and ReferralNet.

Secure messaging is also integrated directly within your clinical notes enabling you to share notes quickly and easily.
9. Telehealth
Create online video appointments the same way you create face-to-face appointments and Halaxy automatically creates the invoice and sends reminders for the online consultations.
Coviu Online Video Consultations
Halaxy integrates directly with the Coviu platform so you can securely use telehealth to see and treat patients online directly within the Halaxy interface.

Learn how to integrate Halaxy with Coviu

Zoom and other video providers
You also have the flexibility to use Halaxy to manage telehealth appointments using other external video providers, such as Zoom.

Learn how to use Halaxy with Zoom, Skype and more

Set your default location to online consultation
You can set the default consultation type for any schedule you add on your Locations page so that any appointments you create within those hours will default to an online consultation or phone consultation.

Learn how to set your location to online consultation
10. Halaxy's Telehealth Features
We will be releasing very soon new features to support online and phone consultations via Halaxy - with no integration required!

Stay tuned for updates and get ready to explore these new features in 2021.