It's your practice's time to shine! Your practice's directory profile just got an awesome new feature: patients can book appointments online directly with your practice!
Patients currently have the option to find your practitioner profile and book with you online - which is great! Now your practice profile also has a Book Appointment button, which allows patients to book with any practitioner in your practice and/or find the next available timeslot for the appointment or service they need.

This is also a fantastic opportunity to promote your practice's services and allow patients to book them when there are timeslots available, even if they don't have a preferred practitioner.
Practice Online Booking - Here's how it works:
When patients visit your practice's profile on the Halaxy directory, they will have the option to book directly with a practitioner (current setting), as well as book an appointment with your practice by clicking on the new Book Appointment button under the practice's name.
If you choose to hide your fees, patients will then select a practitioner in your practice or next available appointments:

If you set your fees as public, patients will see your services (and fees) list, select the service they need and then the time and date that suits them:

To set up your fees as Public or Hidden, follow the steps below:
Go to Profile > Locations;
Under the practice location you'd like to make the change, click on the practitioner's name you'd like to update;
Click on the pencil icon next to Online Bookings and Profile Preference;
Under Directory Profile, select Public or Hidden next to Fees and save.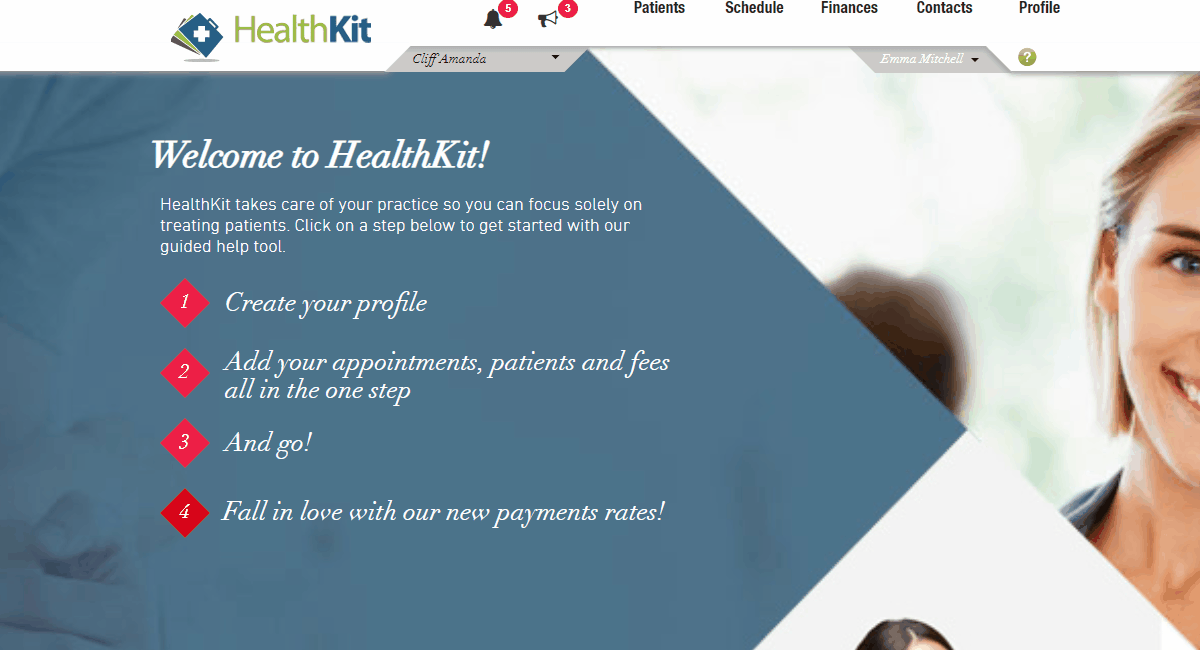 On the same page, you can also enable your Online Bookings if you haven't done so.
2. Set different fee amounts for your practice
You can add pricing blocks to your fees so the appointment fees display different amounts depending on the practitioner, practice location or practitioner in selected practice locations - you can add as many pricing blocks as you need and the fees can be displayed on your practice's online bookings page.
Learn more
3. Your online bookings workflow is the same
Every practice is different, so this feature was created to offer you and your patients more flexibility when booking online. After your patients book with you online, the workflow is the same, your calendar will be automatically updated, with patient profiles and invoices automatically created for you.
4. Like our Online Booking service? Have it on your website!
Your Halaxy Calendar availability can be embedded onto your practice website - so patients can see when you're available and book their appointment. The best part is, these bookings are completely integrated with your Halaxy account!
5. Want to see what your practitioner and practice profiles look like? Here's what you need to do:
Sign in to your Halaxy account;
Go to Profile > Personal;
Under Directory Profile, click on View next to Profile: