COVID-19: Medicare item numbers for telehealth for vulnerable communities, and for pathology for coronavirus tests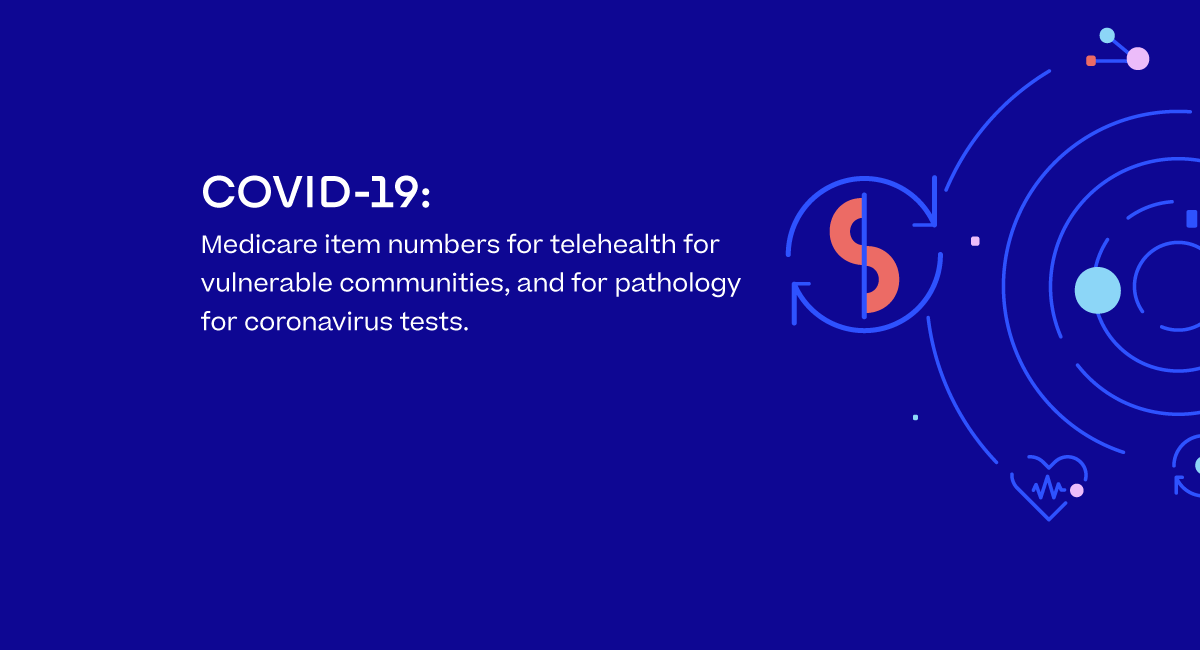 The Australian Federal Government announced a $2.4 Billion health plan to fight COVID-19. The Plan includes new item numbers that Medicare released on 13 March that are now available for you to import into your Halaxy.

All that eligible practitioners need to do is to import the fees that are relevant to their profession and update the fees.

Specifically, the new bulk-billed fees cover online consultations for GPs, specialists, psychiatrists, psychologists, consultant physicians and other professions where the patient is:
From a vulnerable group, such as the elderly, those with chronic conditions and Indigenous communities, or
The practitioner themselves is in isolation (but does not have coronavirus).
There are also new bulk-billed fees for GPs providing telephone consultations to patients in vulnerable groups as well as for pathology tests for COVID-19.

Learn more about the new MBS items here.
---
How to import and manage your appointment fees in Halaxy

1. Appointment fees management
Halaxy is the only practice management software in the world to manage appointment fees for you, so you can import preset fees from Halaxy's global       database, including the new Medicare items for COVID-19, or create your own when you need it.
Importing preset fees
Importing your preset fees from Halaxy not only saves you time but helps your Halaxy stay up to date when funding bodies make changes to their fees. So, make sure you keep importing your preset fees and Halaxy will continue to manage them for you!
Creating your own fees
You have the flexibility to fully customise your Halaxy to meet your practice's needs, including the ability to create your own appointment fees.
Learn how to import and create your own fees
2. Referral management
Halaxy's referral management process tracks referral limits and expiration dates and will automatically warn you when referral limits are about to be reached.

Referral Types can be linked to fees so that whenever you create an appointment with a linked fee, the patient's corresponding referral is automatically added to the appointment and the appointment limit is automatically incremented.

Learn how to link referral types
3. Rebates processing
Halaxy is also the only practice management software that can process Medicare rebates automatically without you needing to do anything, saving you and your patients time and effort.

Whenever you have a Medicare appointment, Halaxy automatically pulls together everything required for the claim, such as patient details, appointment fees, referral information, as well as reminders and clinical notes.

Rebates can be processed in a batch each day without you needing to do anything, or with a click of a button.  

Learn how to process Medicare rebates