Today is recognised by the United Nations as #WorldDiabetesDay.
According to the UN, diabetes is a major cause of blindness, kidney failure, heart attack, stroke, and lower limb amputation. A healthy diet, physical activity and avoiding tobacco use can prevent or delay type 2 diabetes.
In addition, diabetes can be treated, and its consequences avoided or delayed with medication, regular screening and treatment for complications – and that's where we can help!
Halaxy offers free clinical tools customised to each profession – including specific tools to help in the treatment of diabetes, such as the diabetes foot examination template and a tool to record important test results like HbA1C.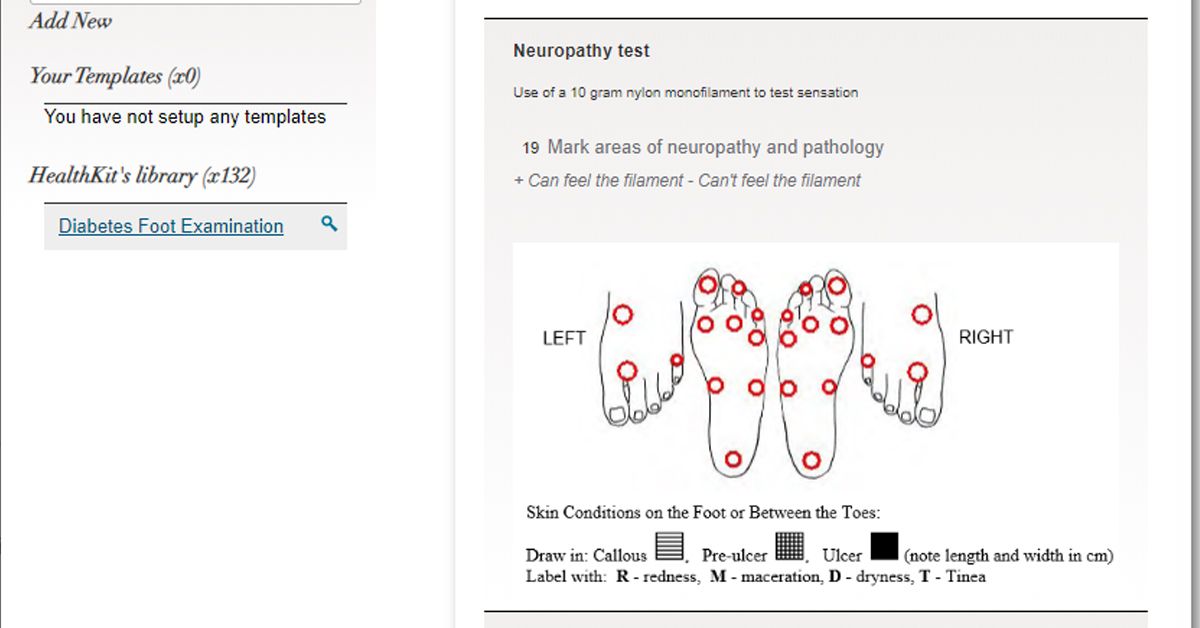 A clinical system built for you
You can improve patient outcomes with less effort using Halaxy's integrated clinical tools.
Halaxy integrates the clinical tools and templates you need in a complete clinical management system that you can access for free, anytime anywhere.
With annotatable body charts, pain assessment tools and mental health questionnaires available for free, Halaxy helps you streamline your practice so that you have more time to focus on what you need to do.
Preset clinical templates or create your own
Halaxy comes with a library of clinical templates customised to your profession. You can even create your own in the template tool builder.
Adding a clinical template in Halaxy
To add a clinical template to any patient's clinical note:
Go to Profile > Settings
Under the Templates section, edit Clinical Templates
Select New Template at the top of screen
From here, you can access your current templates, import templates from Halaxy's library, or create your own!