Track your patient's health with the new Clinical Dashboard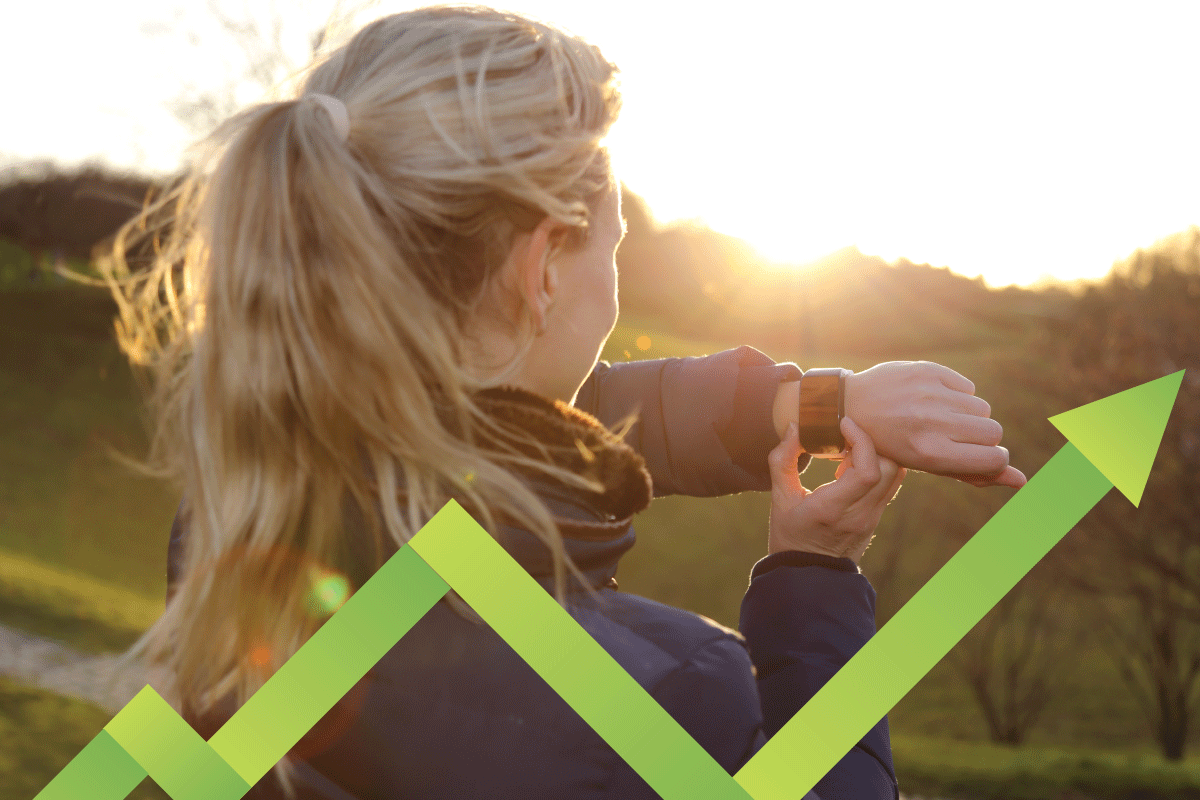 Have you noticed a new tab on your patient's profile? We've added a brand-new page called Clinical Dashboard.
The Clinical Dashboard allows you to view and track your patients' progress by displaying key measures at a glance.
The patient information you collect via clinical tools, templates and template questions, can be set up to monitor the patient's progress in your Clinical Dashboard.
Setting up your Clinical Dashboard
To start tracking your patients' health, simply add what information you'd like track for your practice and/or individual practitioners by following the steps below:
Go to Profile > Settings;
Under Clinical Settings, click on the pencil icon next to Clinical Dashboard;
Under Practice Default, click on the pencil to add clinical trackers, tools and/or templates to your practice's Clinical Dashboard.
Search for the clinical tracker, tool or template you want to add to your Clinical Dashboard, add them and save.
Practitioners can use the practice default Clinical Dashboard or add their own clinical trackers, tools or templates by following the steps above.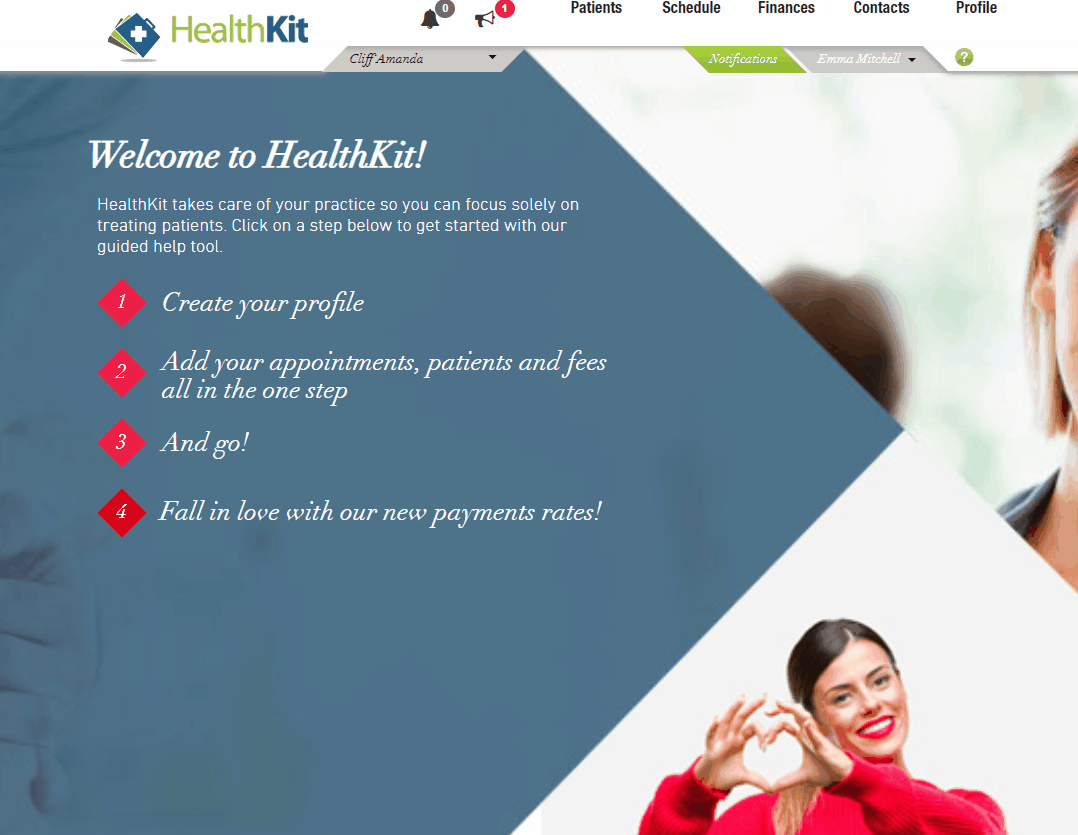 Every practice is different, but this is an example of how your Clinical Dashboard could look like: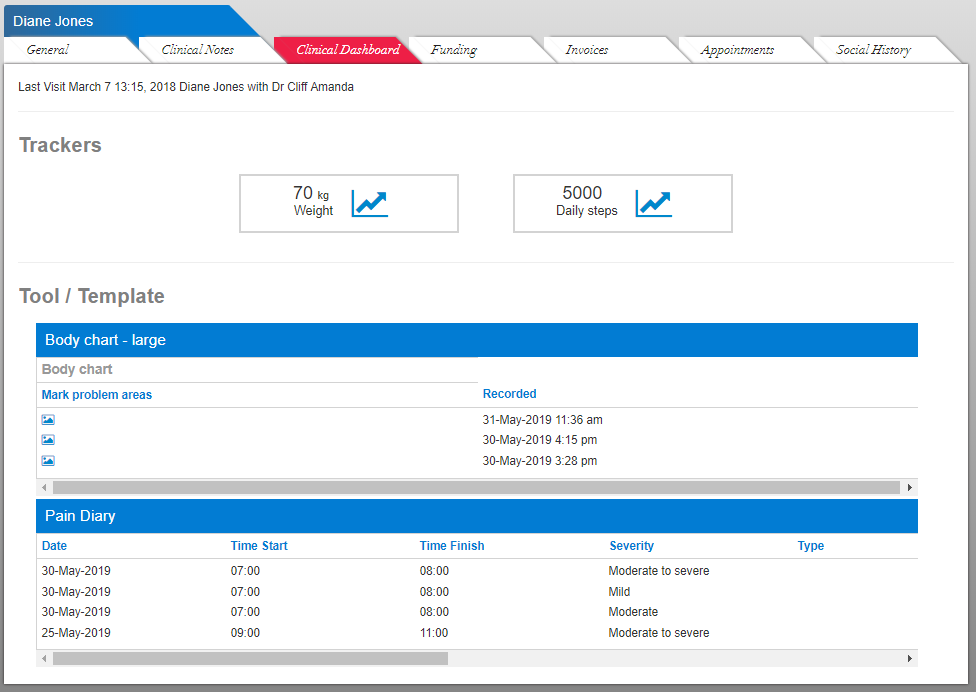 Note: Before adding your trackers, tools and templates, you need to have used these clinical features in your patient's Clinical Notes page. After recording the information that you need, you can start tracking them on you Clinical Dashboard.
Incredible, right? Keep using Halaxy's clinical tools and templates to keep tracking your patient's health, so you can track their progress using the Clinical Dahsboard.