In Halaxy, you can choose the specific time that you would like your reminder to be sent in addition to the number of days before the appointment that it is sent - giving you the flexibility to choose a time/day that is best for your patients.  

"Any day" or "Weekdays"
You can either select "Any day", which means the notification can be sent on a weekday or weekend or you can select "Weekdays" only.

Specific time
You can also nominate a specific time, such as 9.30 am or you can choose the reminder to be based on the appointment time.

Example:
If the appointment is at 2 pm and you have nominated reminders to be sent 24 hours prior, the reminder will be sent at 2 pm the day before.
Learn how to edit your Reminders Preferences:

Under the Profile tab, click the Reminders page;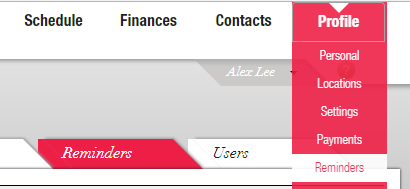 2. In the Preferences section, click the Edit icon;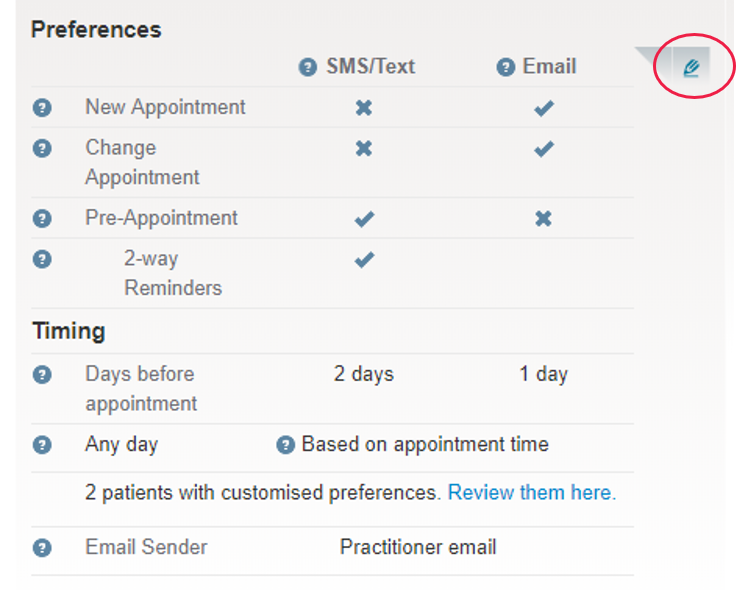 3. Select the how many days before the appointment the reminders are to be sent;
4. Choose between Any day, (which means the reminder can be sent on a weekend if the appointment is on a Tuesday and the reminder is to be sent two days before) or Weekdays only;
5. Choose a specific time or based on the appointment;

6. Click Save.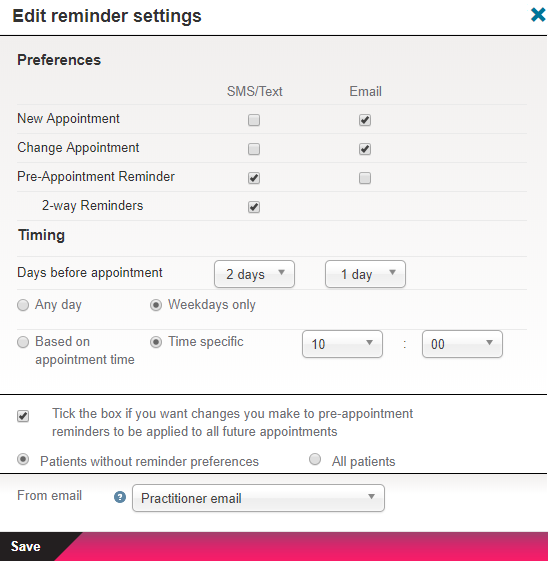 Watch the video to learn more about Halaxy's SMS and email reminders: