Practice management software for any practice size or setup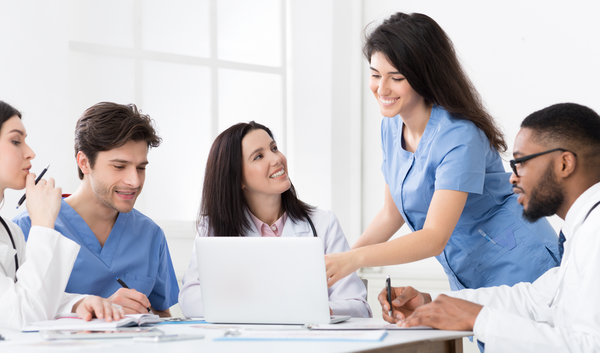 Over 50,000 practitioners trust Halaxy to manage their practices. One of the reasons Halaxy is the preferred choice for so many practitioners, is because it is ideal for sole, group practitioners, multi-location, and multi-disciplinary practices alike.

Keep reading (and watch the videos) to learn more about how sole practitioners and practices of all sizes benefit from using Halaxy to manage their practices:
Sole practitioners
Halaxy automatically handles appointment bookings, invoices, payment and rebate processing, and much more for you. Halaxy in fact completely removes your administration - making it ideal for practitioners who want to save time running their practice and have more time to treat patients.

Halaxy is also the most affordable softwareon the market for sole practitioners, because there are no subscription fees, and if you'd like to use the optional add-ons, you only pay for what you use.

Sam is a sole practitioner in Tasmania, here's how she manages her practice with Halaxy:
Group, Multi-location, and Multi-disciplinary practices
Halaxy has all the features you need to manage your group, multi-location, and/or multi-disciplinary practice, including:
Online bookings for different practice locations and rooms;
Multi-view calendar;
User access levels for privacy and security;
Practice and individual preferences for clinical and financial features;
Tasks management to coordinate the work with your team, and much more.

With Halaxy there's no cost per licence - you and your entire practice can join Halaxy and use it for free for as long as you like. We only charge for optional add-ons, such as SMS reminders and payment processing. See all the add-ons here

Each practitioner can decide what add-ons to use or you can make them available to your entire practice - it's completely up to you!

Avalon and Sophie-Anna run a practice with more than 10 staff in Sydney - here's how they manage their practice with Halaxy:
---
Get started today – our core software is free
Join over 50,000 practitioners who trust Halaxy to manage their practices.
We also offer migrations for any practice setup - simply contact us on community@halaxy.com to learn more.