Halaxy is the only practice management software that can process patient appointment fee payments manually or automatically for you - without you needing to handle cash or manage an eftpos facility.
1. No need to handle cash or eftpos again
Halaxy removes your practice administration by processing your patient appointment fees automatically for you. You can also process credit cards and accept payment from funding bodies directly within Halaxy, without you needing to handle cash or manage an eftpos facility.
Accept payments across all major providers right out of the box:
VISA
Master card
Diners Club
BPAY
Medicare
Whilst Halaxy can handles all of your health payments, you can also integrate directly with:
2. Process payments manually or automatically
You process payments automatically at a set time into the appointment or at a set time of the day, or manually by clicking on the invoice - without having to manually enter the payment details again.
Enter patient's payment details only once: All you need to do is save the patient's payment details and no matter whether you see the patient once or 20 times, the payment can be automatically processed for you, so you can focus solely on treating patients.
3. Add a Payment Link to invoices and get paid faster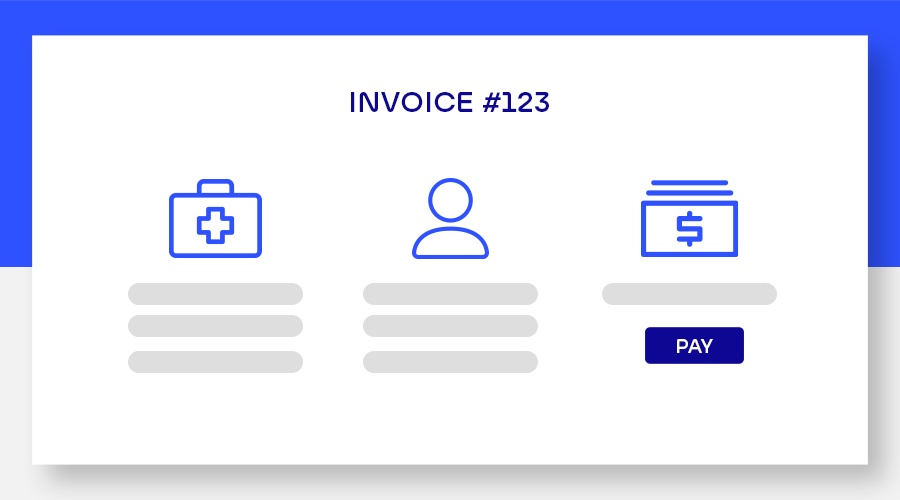 With Halaxy, you can add a Payment Link to your invoice emails, so patients can click on the link and securely pay the invoice online straight away.
After the invoice email is sent, everything is done for you. There's no need to chase payment after online and face-to-face consultations, saving you and your patients time and hassle.
This is also a great way to get paid remotely without handling card details over the phone, for example.
4. Save 4 minutes and boost your practice's revenue
Saving 4 minutes per appointment adds up. You can save an hour a day and see more patients and increase your practice's revenue considerably. Our case study has shown that a practice that processes on average 104 invoices per month with an average fee of $160.40 per appointment, could generate an extra $1097 in revenue per month!
5. Separate the financial and clinical relationship with patients
Processing payments via Halaxy not only save you time but also helps you to separate the financial and clinical relationship with patients.
6. Patients can manage their payment details via the Patient Portal
Your patients can add and maintain their own payment details via Halaxy's patient portal - similar to how they pay for utilities, transport (e.g. through Uber) and other services.
With payments handled through Halaxy securely, patients can get on with their day straight after their treatment, and many report that they perceive the practice to be calmer and more focused on caring.
7. Payment processing fees can be assigned to clients
Halaxy gives you the flexibility to assign payment processing fees to patients, clients or organisations - and you can choose if, when and to whom you'd like to pass on the costs.
Unlike traditional physical and online terminals that can charge different rates depending on the card type (i.e. AMEX, Mastercard, Visa), Halaxy has consistent rates according to your payment band, and no nasty surprises with inconsistent merchant fees.
With the payment bands, if you process more payments via Halaxy you can secure even better rates.
Halaxy is the cheapest online payment option in Australia for practitioners: As you can see below, the more you process payments via Halaxy, the more you save.
9. Track your payments
---
Get started today
Join over 40,000 practitioners who trust Halaxy to better manage their practices. Signing up to Halaxy is free, quick and no credit card is required.