Patient Intake Forms are even better now - Here's what's new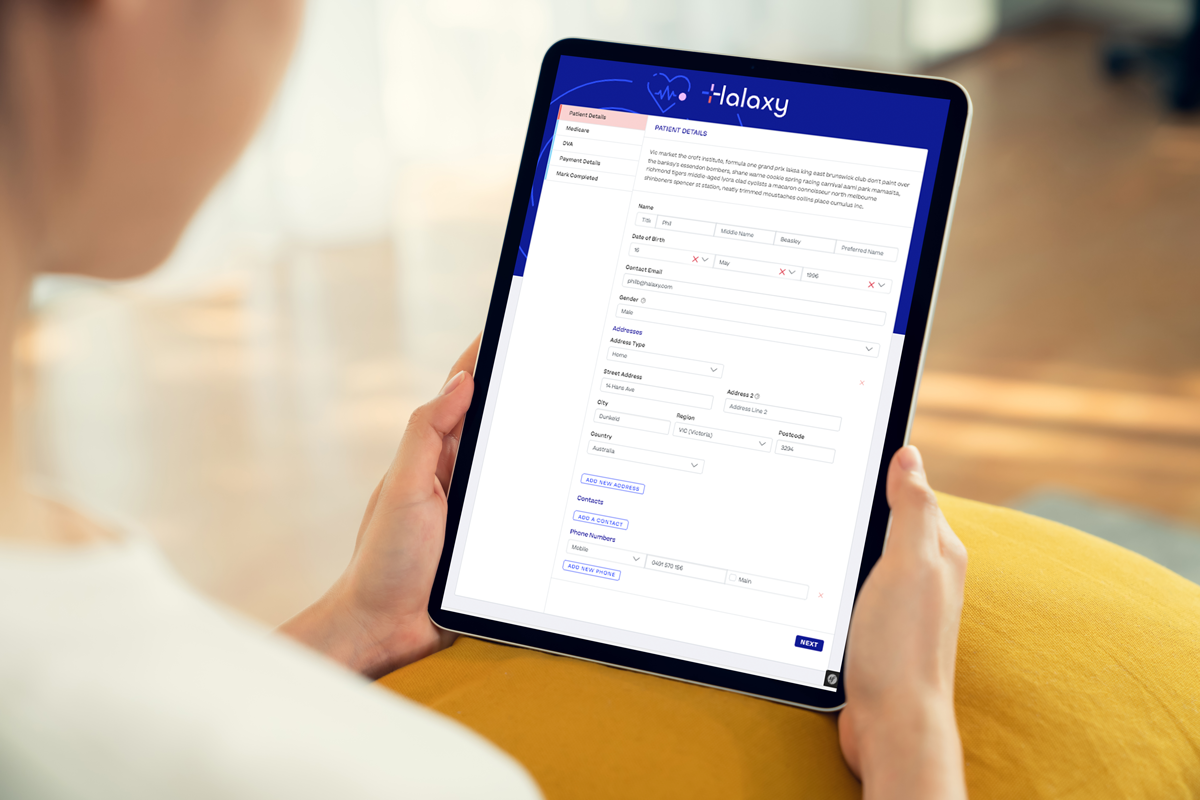 Halaxy intake forms are not only an absolute necessity for modern practices looking to streamline their face to face and telehealth appointments; they are also very efficient when it comes to safely recording and storing your patients' information.

The great news is that Halaxy Intake Forms are even better now, with more improvements released today!

In summary, we made it easier for your patients to complete their intake forms online by adding three simple improvements:

1. The design works even better on mobile devices, so it's easier for patients to complete the forms via phone or tablet, for example;

2. Introductory information has been added to the forms' sections to help patients navigate and complete the forms online.

3. We've reordered some sections to make it easier for patients to provide their payment details, as well as referral and funding information.

Keep reading to learn how to use the new features when creating/editing your intake forms.
---
Here are the improvements made to Patient Intake Forms:

1. Patient intake forms are mobile friendly
Halaxy's Patient Intake Forms have always been easy to complete and submit online.

With so many patients completing them on the go, we've optimised the design for mobile devices even further.

Patients and clients can now easily complete their intake forms using their phone or a tablet, for example.
2. Introductory Information
When creating a new patient intake form, you now have the option to add an Introductory Information to each section you choose to include in your online form.

This is great to help your patients navigate and complete the form correctly, and also to provide context around the details you're requesting via the online form.

Learn how to add introductory information to your forms
3. Some sections have been reordered
We've also taken the opportunity to improve the way some of the sections are completed by patients and clients. We've reordered the sections highlighted below to make it easy for your patients to provide their payment details and funding information.

---
In case you missed it: Request your patient's signature and consent
We've been consistently improving the Patient Intake Forms feature so it works the way you work at your practice, enabling you to seamlessly treat patients face to face and remotely.

In case you missed it, here are some of the features added in the past couple of months:

✅ Request patient signature
✅ Preview your intake form via email
✅ Consent checkbox for intake forms
✅ View, export, and print completed intake forms
✅ Enable/disable two-factor authentication
✅ Reorder attached templates
Learn more about these features in the Halaxy Blog
---
New to Halaxy intake forms?
With Halaxy intake forms, you don't need to print any physical forms or enter data manually - once a patient submits the form online, their information is automatically and securely updated in Halaxy. This means that their patient profile is completely updated, including the clinical dashboard.