Today is the last stop in our Clinical Series journey through the world of clinical possibilities in your Halaxy - and nothing more exciting than learning how to create your own clinical note and tool templates to get you to the finish line!
The past couple of weeks have been very exciting, you've discovered the clinical features in your Halaxy, learned how to import clinical tool and note templates, and how to set up your brand new Clinical Dashboard.
Keep reading to learn how to easily create your own clinical note and tool templates in Halaxy!
Everything starts with a question
"How can I help you today?" or  "How have you been feeling lately?".
These are likely the most common questions in consultation rooms everywhere - in fact, during an appointment, the questions help you understand your patients' specific needs and treatment plan. So it's important that the information you collect is recorded in an efficient and smart way: with template questions!
How template questions and clinical data sets work
When creating tool templates, you can add as many questions as you find relevant to capture the information you need. Each question you create or add can be imported into other templates you create in the future.
Template questions record every single detail about your patient's health when you create/use a clinical tool in Halaxy - and the data can be used to track your patients' health on your Clinical Dashboard.
Clinical data sets can be added to your questions, so you can track your patients' responses even further by adding scoring, numeric value, multiple choice questions and much more.
All your template questions are saved on your template questions page, but the easiest way to create them is when creating your tool templates - which you'll learn below.
Creating your own tool and note templates
You have the features you need to create any clinical note and tool templates in Halaxy, from body charts to prescriptions and lab requests, and forms and industry recognised assessments complete with clinical scoring.
There are two ways you can start creating your templates for tools and notes:
Go to Profile > Settings;
Under Clinical Settings, click on the pencil icon next to Clinical tools and templates;
Click on New template;

4. Click on New notes template or New tools template to start creating a new template.

Not sure if you need a new note or tool template - here's everything you need to know:
1. New notes template
This is where you go to create standardised clinical notes and letters, such as referral letters, treatment review notes, and more! You can create templates for case notes and letters you use often once, and import them at any time you need - all you need to do then is update the patient's details and save your new clinical note.
See below how to create a new note template: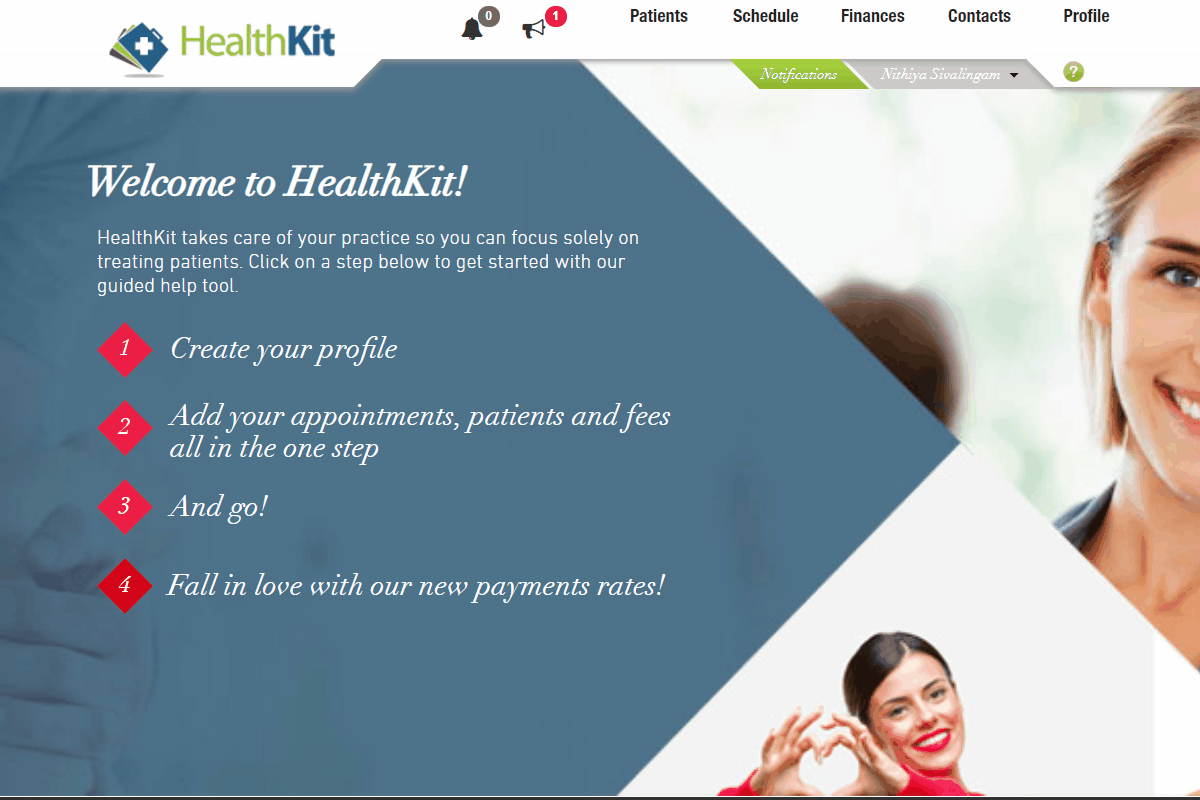 2. New tool template
Remember the template questions we mentioned above? When creating a new tool template, you are able to create and add any questions you want to the template as well as import existing questions. Here's how you do it:
On the Clinical Tools and Templates window (steps above), click on New tools template;
Add your template name and other details such as description;
Add a Section heading and/or more sections if necessary;
Adding template questions and clinical data sets
Click on the Add another question button to create a new question or import an existing one;
When creating a new template question, you have the option to select an answer type, e.g. free text, numeric value, multiple choice and more;
To add a Data set - on the template question window - select a predefined set of options from the dropdown menu or click on Add new data set button;

4. Then add the values to your new data set - add a score next to each data set if you'd like the template to calculate the results for you, and save.
See the step by step below: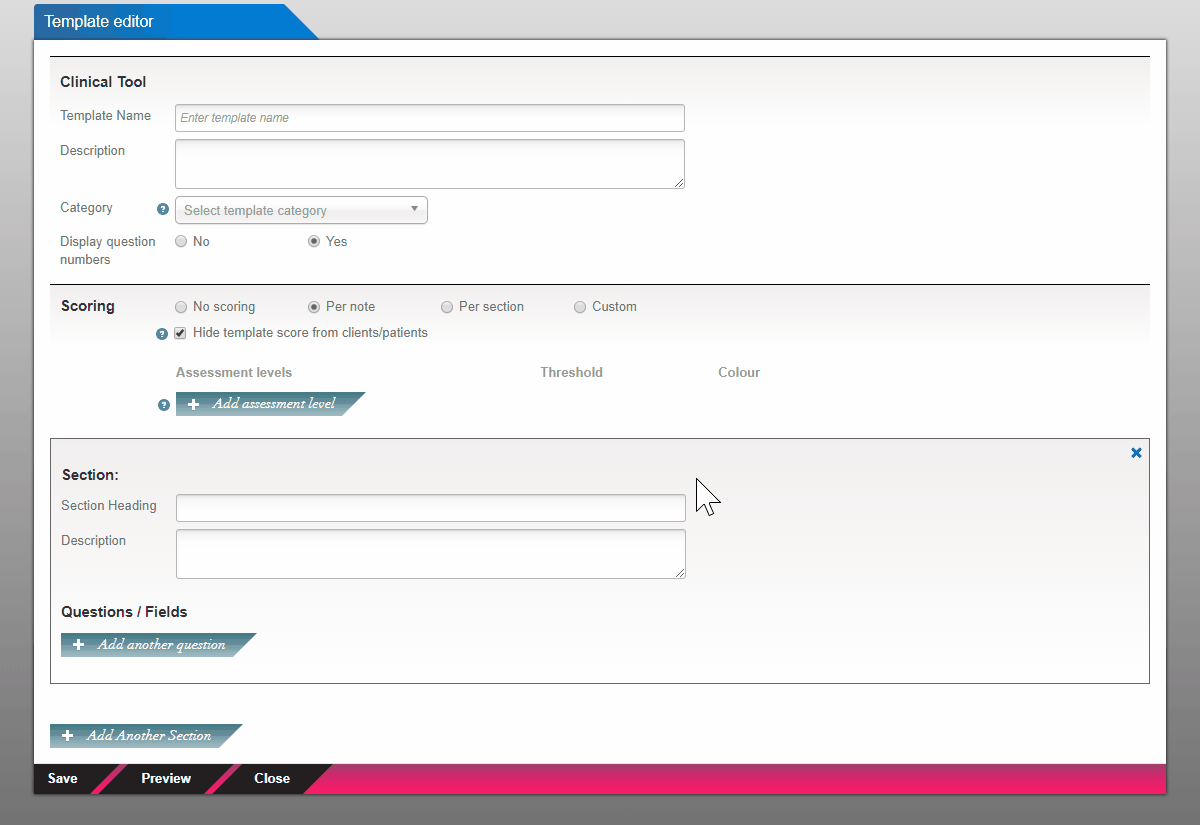 ---
Now that you have created your note and tool templates, here's what you can do:
- Use your clinical templates before, during and after your appointments
- Learn how to import clinical notes and tools
- Track your patient's health with the new Clinical Dashboard