Halaxy opens EMEA base in Cork, Ireland
Halaxy, the global cloud-based healthcare management platform, has today opened its EMEA office in Cork, Ireland.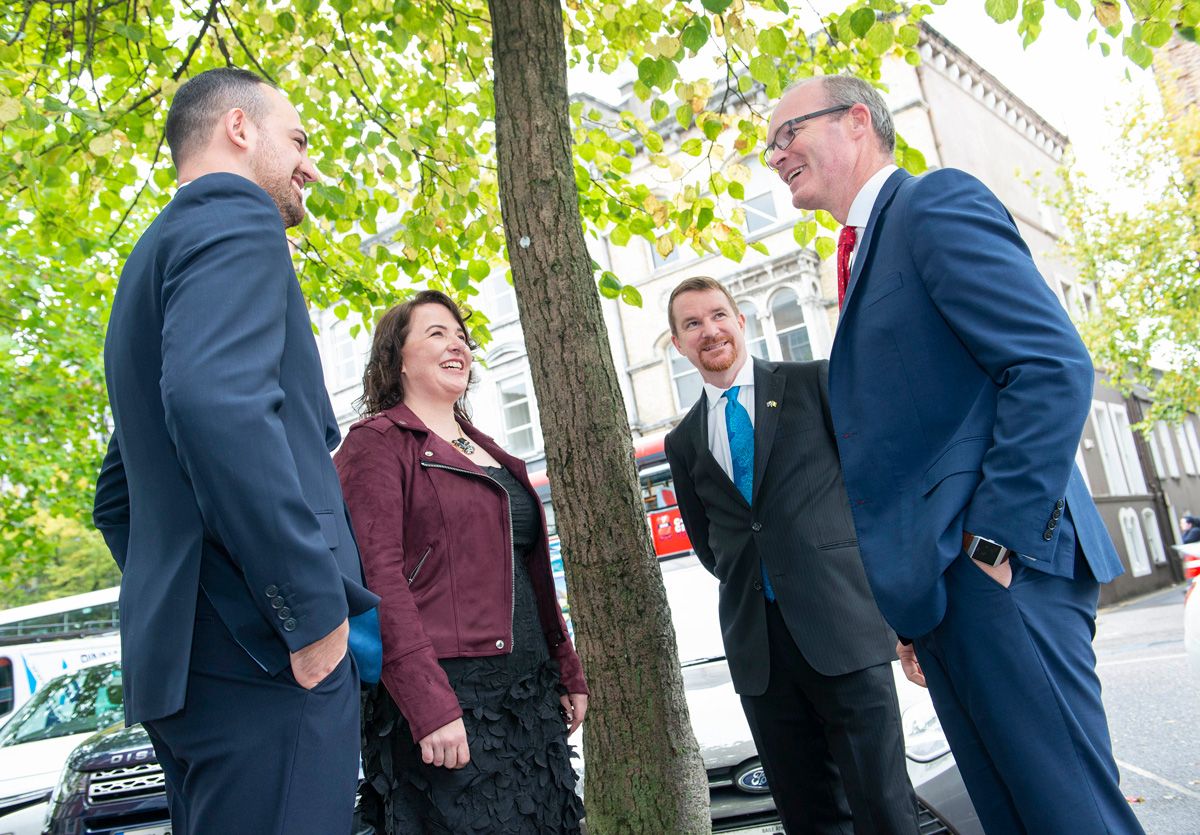 Halaxy, the global cloud-based healthcare management platform, has today opened its EMEA office in Cork, Ireland.
Halaxy has grown to over 28,000+ health practitioners across 75 different professions in 50 countries, and is on track to realising 40,000 practitioners by years' end.
Its new EMEA office will create 10 new high-level jobs in Cork over the next nine months, with the team expected to double from that point over the next 18 months. The company is currently witnessing growth between 1 and 5% every week, with the Cork office playing an important role in this growth going forward.  
Halaxy's core software is free to use and its success has been driven by its ability to transform how health practitioners manage patient records and administrative tasks. With Halaxy, practitioners can manage their entire practice, simply, and effectively in the cloud, improving efficiency and access to vital patient information, and ultimately realising improved patient outcomes.
The past year has seen Halaxy grow to accept over 5,000,000 appointments through its platform globally. This is expected to double over the next 2 years, with the Cork office enabling much of this increase.
This success has seen practitioners adopt and rely upon Halaxy across all continents, from countries including Ireland, the UK, France, New Zealand, Singapore, Canada, South Africa, and the US. This is further proof of Halaxy's ability to adapt to the clinical needs of each of its 75 health professions and the funding needs of each country's health system, the HSE in Ireland being an excellent example.
Commenting at the launch of their EMEA office, CEO and co-founder Alison Hardacre said:
"After two years of preparation, we are delighted to launch our first overseas office in Ireland. Cork's growing reputation as a health and tech hub, the support from organisations such as the IDA and Cork Chamber of Commerce, the high quality of educated talent, and proximity to international transport links means it is the most attractive choice.
Today's gigabit broadband network announcement further strengthens the city's world-leading community infrastructure and reaffirms our decision to build our EMEA expansion from Cork."
Halaxy is currently investing in its support and market expansion team in Cork, with the technical development team to come online in the next six to twelve months. These globally-focused roles will spearhead Halaxy's growth, not only in Ireland, but the EMEA as a whole and reiterate Cork as an emerging destination for world-leading technology companies.
Halaxy expects global employee numbers to reach 70 by the end of 2019, another milestone for the rapidly growing business, with each member having an increasingly positive impact on growth due to Halaxy's uniquely scalable code and global clinical tool kit.
Speaking at the event which was attended by the Australian Ambassador Richard Andrews, An Tánaiste and Minister for Foreign Affairs and Trade Simon Coveney commented:
"It is fantastic to see a successful, dynamic Australian company such as [Halaxy] opening their EMEA office in Cork. There are huge opportunities in Cork for companies who are looking to scale and build into Europe and the wider EMEA."
Welcoming Halaxy to Cork, CEO of Cork Chamber Conor Healy said:
"It is exciting to see a global innovator in healthcare technology like [Halaxy] open their EMEA base in Cork and add to our growing tech cluster. I am delighted that Halaxy has benefitted from our diverse resources and strong talent pool, and this launch is a testament to the opportunities for global growth available in Cork and the surrounding area."
Discussing Halaxy's vision, Alison added:
"Our new European base will give us the reach and 24 hour customer support needed to achieve our ultimate goal - using disruptive technology to achieve the best possible healthcare outcomes for practitioners and patients worldwide."