We're thrilled to announce that Halaxy is the winner of the International Trader of the Year Award by the Irish Australian Chamber of Commerce.
The Irish Australian Chamber of Commerce hosted an inspiring night that celebrated Irish – Australian business success on Friday the 11thof October at Sofitel Sydney Wentworth.
Michael Malone, Halaxy's Growth Strategist working from Melbourne, and Gary Corcoran, Service and Training Specialist from Cork, represented the Halaxy teams in Ireland and Australia at the event, and received the award on behalf of Alison Hardacre and Lachlan Wheeler, Halaxy's co-founders and co-CEOs.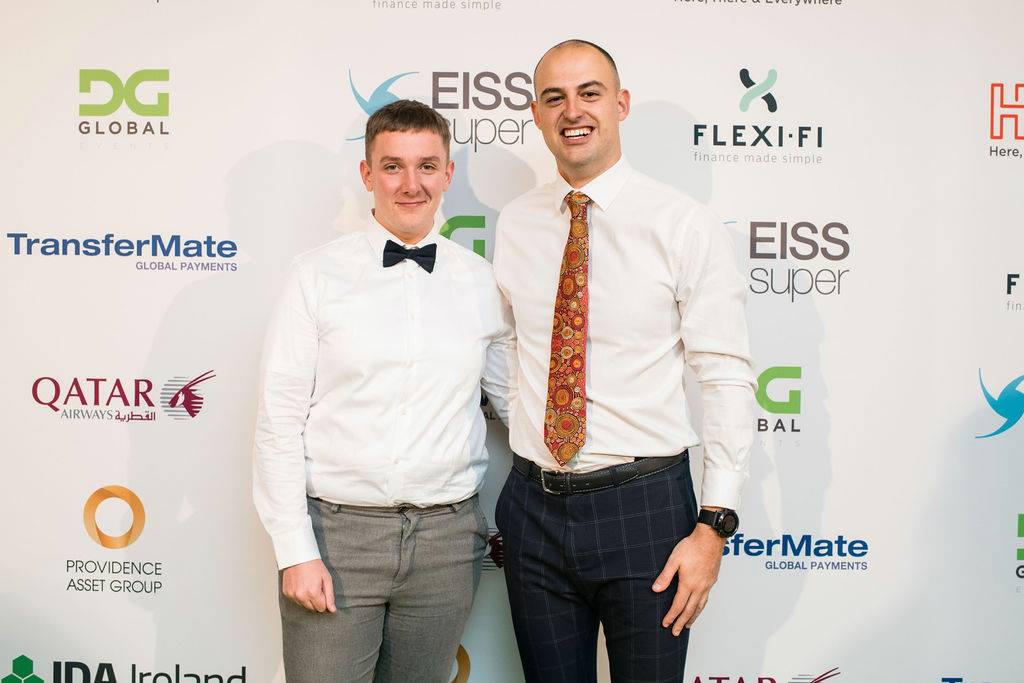 "It was fantastic to share in a moment where all could take stock and celebrate the Irish – Australian individuals and businesses who are creating a uniquely positive impact on their communities, sectors, and Irish – Australian relations.", celebrated Michael.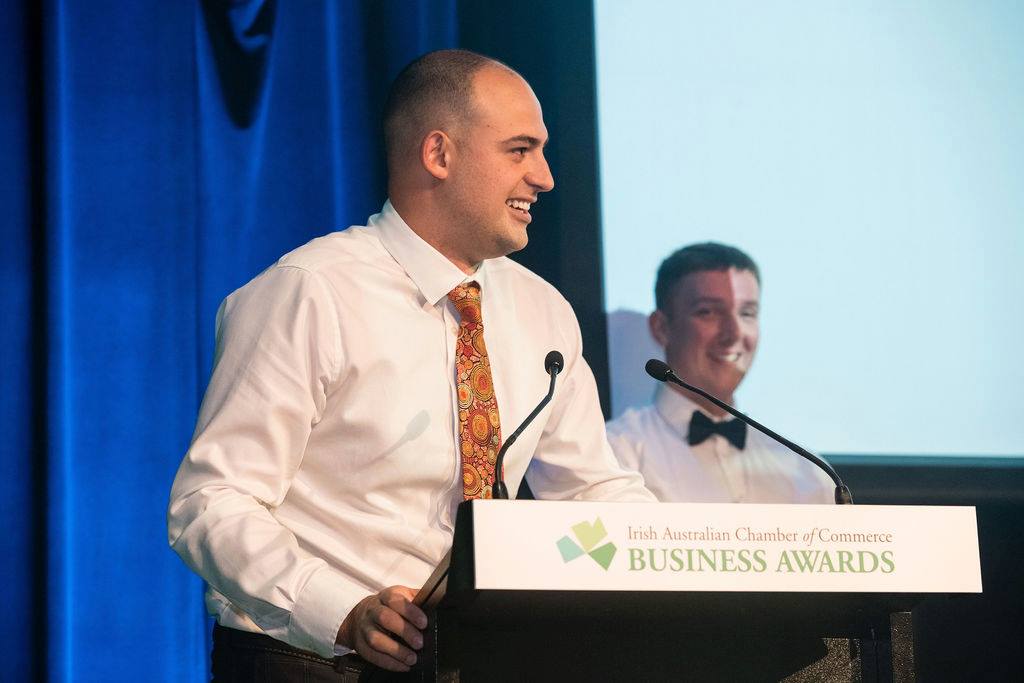 The Irish Australian Business Awards are an initiative of the Irish Australian Chamber of Commerce (IACC), which identifies and celebrates successful businesses that have demonstrated international growth strategy, achieved outstanding levels of sales, profit and market share improvement, and are building businesses with purpose.
"Working across Ireland and Australia means that Halaxy can provide real-time support and rapid product development to our customers for 17 hours a day, this has been pivotal in providing a world-leading product and growing the business' global markets. So, we'd like to thank our teams in Cork and Melbourne for their hard work and commitment. Soon, will be expanding beyond Cork using the learnings and amazing experience we've had there to expand and provide 24 hours service.", explained Alison Hardacre, Halaxy's co-Founder and co-CEO.
"Halaxy is digitising healthcare globally. When health practices sign up to Halaxy's health platform, they get a world-leading product, backed by a global team with superior support. Central to Halaxy's ability to deliver for our global customers has been establishing great teams across Cork, Ireland and Melbourne, Australia.", added Lachlan Wheeler, Halaxy's co-Founder and co-CEO.
Working across Ireland and Australia has been a brilliant experience for Halaxy – the support we have received has been unparalleled and we thank our expansion partners for their advice and assistance, both in Australia and Ireland.
Halaxy is honoured to be recognised for its positive impact on healthcare around the world. This award will serve to continue to motivate us in our mission to democratise access to first-class healthcare for patients and practitioners everywhere.