Grow your practice during and post-COVID with Halaxy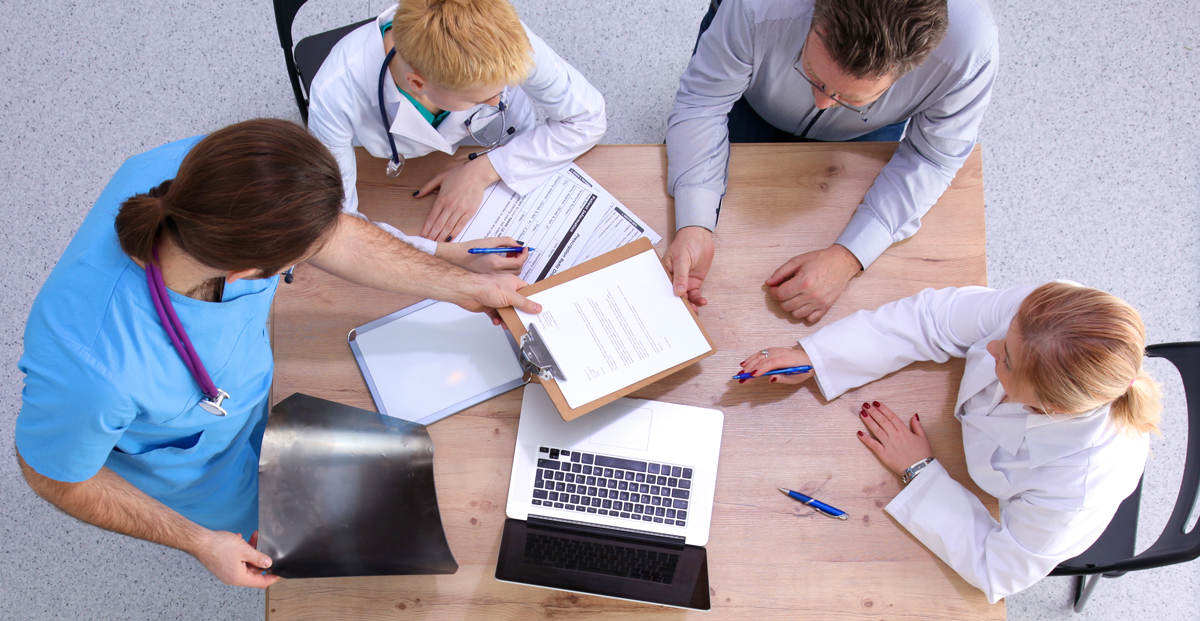 By operating multi-mode practices (mix of face-to-face, phone, and telehealth appointments), you can grow your practice without increasing costs with multiple locations, staff, a bigger waiting room, or even practice management software.
Halaxy has been helping thousands of practitioners manage and grow their practices for years now - 100% free to use - we only charge for helpful add-ons.
Here are the Halaxy features to help you grow during and post-COVID:
1. Free core software
Halaxy's free core software includes all the essential features you need to run your practice, from smart calendar and online bookings, to invoicing and financial reports, no matter your size or the number of practitioners in your practice.

We only charge for optional add-on features such as SMS reminders
2. Directory and Online Bookings
Halaxy is the only practice management software solution to offer online bookings for sole, group, and video appointments, so you can have your practice management software, directory, all online bookings, and payments in the one place!
Best of all: all bookings appear within your Halaxy, automatically.

Learn more about directory and online bookings
3. Campaigns (Recalls, Marketing, and Comms)
Halaxy's in-built smart campaigns feature enables you to communicate with your patients and referral network by sending one-off campaigns about COVID-19, for example, or regularly recurring campaigns, such as for recalls or birthday messages.
You can use Halaxy's smart campaigns feature to send marketing campaigns, and to manage and nurture leads. Halaxy also integrates with Mailchimp!

Learn more about campaigns
4. Smart calendar with waiting list and tasks management
Whenever you create an appointment, Halaxy automatically pulls in the required patient details, fee, claiming, invoice, referral and clinical note information - saving you up to an hour every day.
Too many patients? Add them to a smart waiting list
Your Halaxy calendar comes with a waitlist feature, so you can add patients and contact them manually or automatically when a timeslot becomes available.
Less time managing tasks, more time treating patients
Creating and completing tasks not only feels good but it helps you manage and save time to focus on what really matters: treating patients.
In Halaxy, tasks can be linked to appointments, cases notes, and even invoices!
Learn more about Halaxy's smart calendar
5. Telehealth
Create online video appointments the same way you create face-to-face appointments and Halaxy automatically creates the invoice and sends reminders for the online consultations.
Coviu Online Video Consultations
Halaxy integrates directly with the Coviu platform so you can securely use telehealth to see and treat patients online directly within the Halaxy interface.

Zoom and other video providers
You also have the flexibility to use Halaxy to manage telehealth appointments using other external video providers, such as Zoom.

Learn more about Halaxy's features for telehealth
6. Clinical tools and templates
When you have created a clinical tool in Halaxy, you can assign the tool to a patient to fill out online via their patient portal before and in between appointments.
Learn more about patient records in Halaxy
7. Patient Portal
By creating a free Halaxy account, your patients have the tools they need to manage their health online.
From updating their patient profile, to keeping track of appointments, invoices, and completing clinical tools and questionnaires remotely - saving you time with data-entry and patient management.
8. Scale your finances: Automatic rebate and payment processing
Process rebates from Australian funding bodies directly within Halaxy, manually or automatically, without the need for an external payment terminal or a separate application.

Process and receive payments online via Halaxy - so you and your patients don't need to have physical contact with cash or an eftpos machine.
Processing rebates and payments via Halaxy is also particularly helpful when doing online consultations.
9. Want to learn more about Halaxy? Create a free account today.
As you can see, Halaxy has all the features you need to seamlessly treat and communicate with your patients face-to-face and remotely during these challenging times.
You can use Halaxy for free - there's no 30-day trial or credit card required.