Fax Integration: Send and receive faxes online via Halaxy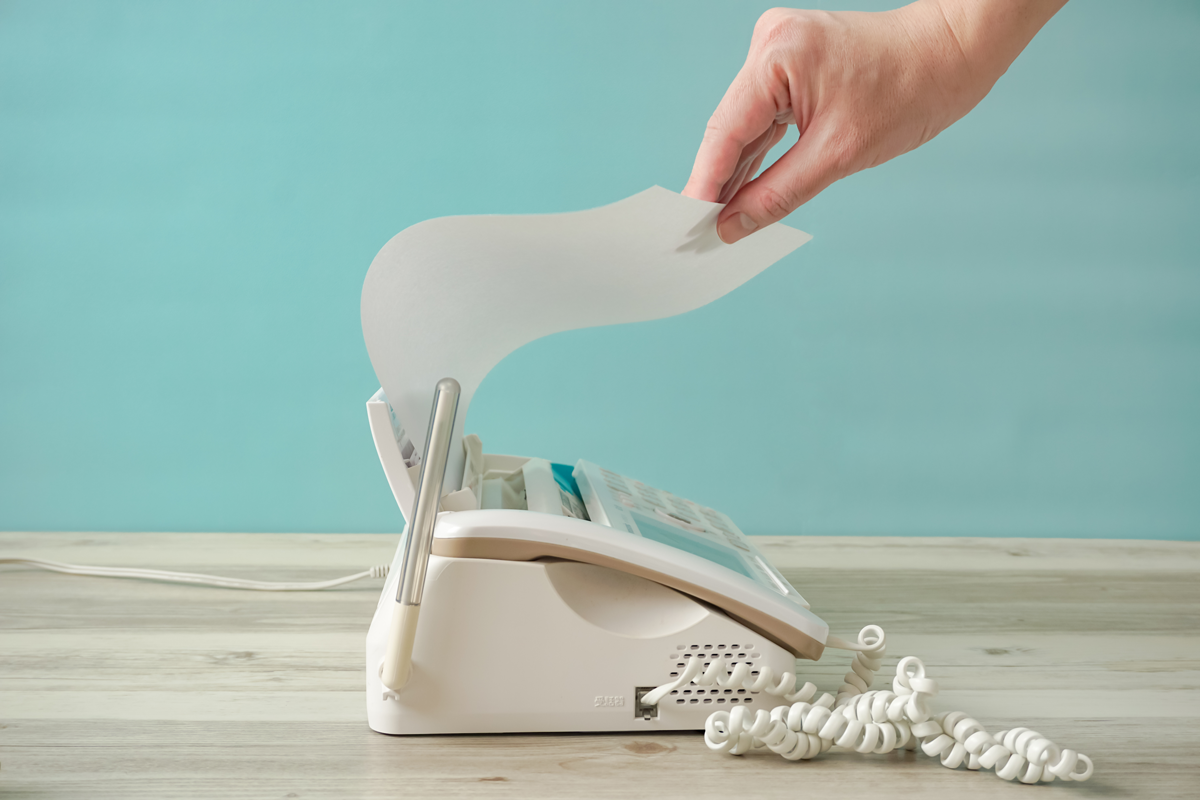 Your Halaxy was created to give you the absolute best platform to run your entire practice online. In fact, you can go 100% paperless using Halaxy, even when handling fax messages! That's right, your Halaxy now enables you to send and receive electronic fax messages, with no fax machine required.

Healthcare is digitising fast but we know fax is still an important part of how practitioners share important health information such as referrals and reports, so we wanted to make sure you have the tools you need, the smart way.
Halaxy Fax Messages
That's why we're excited to announce that our new Fax Messages feature is live and ready to enable you to seamlessly manage fax messages online, in a smart and secure way:

✅ Send fax messages to patients, organisations, referrers, and other practitioners
✅ Receive fax messages from your network
✅ Securely store your fax messages in Halaxy
✅ Protect your fax messages with appropriate access levels
✅ Keep track of all fax messages (sent and received)

The Fax Integration is one of Halaxy's great add-on features to help you streamline your practice and completely remove your administration.

Here's how the subscription works:
150 credits monthly = receive 1,000 pages + send 150 pages

How much is a credit? One Halaxy Credit is $0.22, but you can pay as little as $0.15 if you top up in bulk. So your practice group could pay around $22.50 ($0.15 x 150 credits) per month to receive 1,000 pages and send 150 pages.

Keep reading to learn how you can use Halaxy to send and receive fax messages in your practice.
---
Halaxy Fax Messages
1. Sending a fax message via Halaxy
You can now easily send fax messages electronically via Halaxy, without the need for a physical fax machine. Your fax number is reserved solely for you and your practice, so recipients can easily identify you.

There are two ways to send a fax message via Halaxy:
Faxing a clinical note (with or without attached files)
Faxing a file attachment without a clinical note  
1.1 Sending clinical notes via fax
Have you seen the new Fax icon on your Patients' Clincal Notes tab? It allows you to fax clinical notes and attachments straight from the Clinical Notes tab.

Simply click on the Fax icon, add a recipient, fill in the details, and click Send.

You can also click on the arrow button next to the Save/Publish button to fax your clinical notes.

Learn how to send clinical notes via fax
1.2 Sending other fax messages via Halaxy
You can fax any documents you have stored on your computer. Simply attach the documents to your fax message and send it. Here's the step by step:
Click Contacts > Fax Messages.
Click Send Fax at the top-right of the page.
Enter the Recipient number.
Click Add File to include attachments.
Click Send.
Note: You'll need to have subscribed for a fax number with Halaxy which is paid for with credits. Read section 5 below to learn more about the subscription.
2. Recording recipient fax numbers
Patients, specialists, and organisations can have one fax number recorded in Halaxy on their profiles. To add a fax number, navigate to the profile and select "Fax" when adding a phone number.
Fax numbers must be in the format +613 12345678, where +613 is the country and area code.

Note: Please ensure you enter a valid recipient fax number. If you send a fax message to a valid phone number that is not a fax number, the fax will still count towards your limit for sent pages.
3. Access levels for Fax Messages
Subscribing for a fax number is only available at the group level. Any practitioner in your group will be able to send and receive fax messages under the same subscription.

However, users with Personal Access, Clinical Access, or "Own records and others' contact" Access will only be able to see fax messages they send themselves. Users with Full Access can see all sent and received fax messages.

Learn more about setting Access Levels in Halaxy
4. Keep track of fax messages by running a report
You can track all sent and received messages by running a Communication Report in Halaxy. Simply select "Fax" as the Report Type.
Learn how to run a communication report for fax messages
5. Ready to start? Subscribe for a Fax Integration
The Fax Integration is a paid add-on feature offered by Halaxy to remove administration and save you time.

Subscribing for a fax number for your practice group enables you and your colleagues to send and receive fax messages electronically, directly via Halaxy.

Here's how the subscription works: it costs 150 credits per month and allows you to receive 1,000 pages and send 150 pages - you can cancel your subscription at any time.

To subscribe for a fax number, simply go to your Add-ons page in Halaxy and add the Fax Integration. See the step by step here