EOFY in Australia: Run your finance reports in Halaxy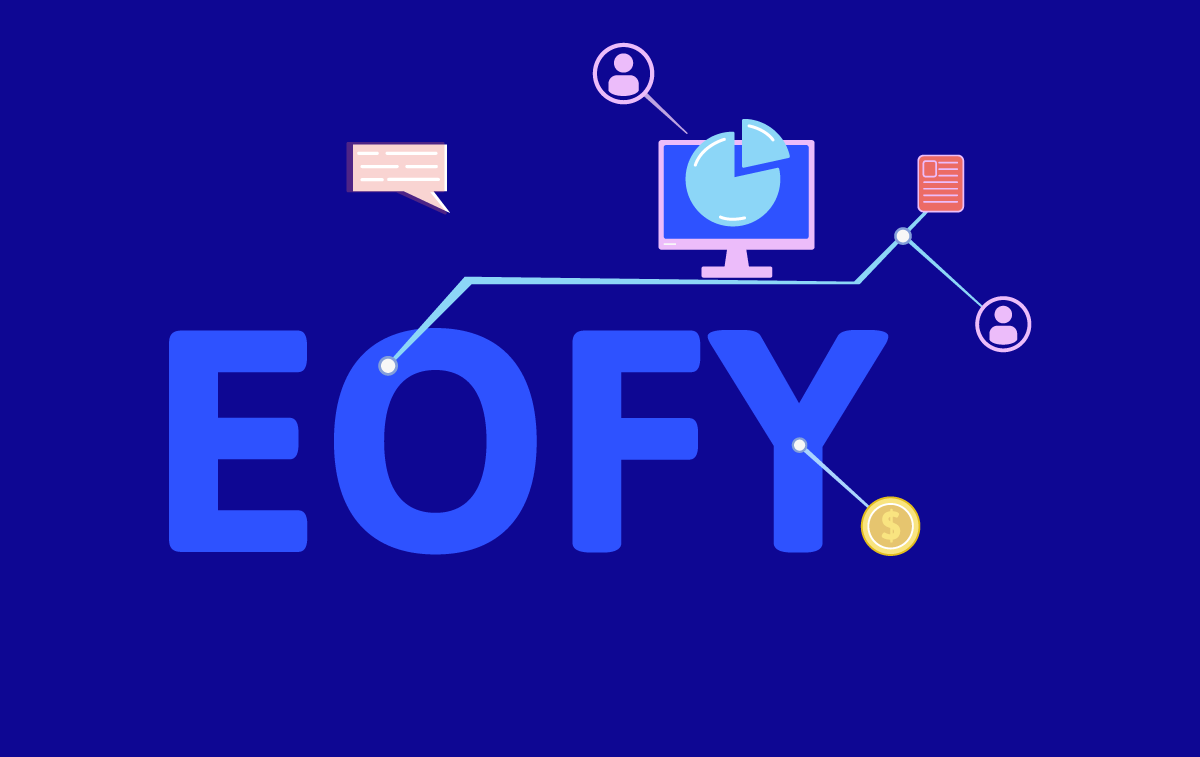 It's that time of the year again: tax time!

A lot has changed in the world since the pandemic started a few months ago. These changes may have affected your practice's financial health, making this EOFY more stressful than in previous years - but there's one thing you don't need to worry about: your financial statements in Halaxy.

Halaxy automatically tracks the financial statements you need for tax time, including:
Income reports
Invoice reports
Profit and Loss
BAS StatementsYour Halaxy also makes it easy for you to keep track of all aspects of your practice, from finance to patients, appointments, referrals, and communications. Everything is securely stored in Halaxy, so all you need to do is run a report.

Many practices can rely solely on Halaxy for their accounting needs, and you can also integrate Halaxy with your Xero, Quickbooks, and Reckon accounts.

Upcoming Webinar: Financial Reporting
We're also running a Webinar on Financial Reporting on Wednesday, 1st of July at 5pm AEST. Register to attend here.

Keep reading to learn how you can track your practice's finances with Halaxy.
---
Here's how you can track your practice's finances with Halaxy:
1. Halaxy Finance Reports
Halaxy's finance reports allow you to have complete oversight over every aspect of your business. You can do your profit and loss, track your income by category, track your expenses, and find a list of all your unpaid invoices, all within a few seconds.

With Halaxy's finance reports, your EOFY is simplified and you have the ability to capture exactly the data you need to make decisions in your business.

Best of all? It's entirely automatic and links directly with your Halaxy appointments and invoices, so you don't need to do anything.
2. Integrate with Xero, Quickbooks and Reckon
You can use Halaxy for all your accounting needs or you can choose to integrate with your favourite accounting software.

Halaxy integrates directly with Xero, QuickBooks and Reckon, so invoices and expenses you create in the software are automatically replicated in your accounting software. This saves you time and effort and also makes it easier for your accountants and other advisers to provide you with accounting and bookkeeping services.

Syncing Halaxy with Xero
Syncing Halaxy with QuickBooks
Syncing Halaxy with Reckon
3. Create financial reports in only two clicks
Choose what kind of financial report you need, and click Run - it's that easy. You can also save, print, and export your reports at any time. Keep reading or learn how to create finance reports here
4. Schedule recurring reports
Need to keep track of a particular financial metric periodically? You can create and save a report that runs automatically at a selected time - e.g. a monthly income report. Learn how to set up a recurring report
5. Track and manage your entire practice with Halaxy
With so much data at your fingertips, why stop at just your finances? Halaxy's practice and patient reports let you track the demographics of your patients, run an appointment report to see which patients are due for a recall, track your case load and turn any report into a mailing list for an SMS or email campaign.

You can even run an NDIS bulk upload report that you can upload directly to PRODA.

See the step by step below on how to create a finance report in Halaxy
---
EOFY: Create your finance reports in only two clicks
1. Choose what kind of financial report you need.
2. Click Run - it's that easy.

You can also save, print, and export your reports at any time.

See the step by step below:
Reports Tab
If you haven't tried the Reports feature yet, that's ok - all your report types are located under the Reports Tab on the Halaxy sidebar.


Running Reports
Run any type of Halaxy finance report by going to the Reports Tab and clicking Finance.To create a new finance report:
Click New Report
Choose your Report Type
Below Report Type, set any filter you wish
Click Run report, and your report's generated!
To save a report, click the Save button. You can also print and export your reports.
Viewing Reports
View all the finance reports that you have created and saved, back on the Finance Reports page.
---
Quicklinks to the Halaxy Guide
Find more information on how to create your finance and practice reports in the Halaxy Guide, including:

Finance Reports
Expenses Report
BAS Report
BPAY Income Report
NDIS Bulk Upload Report
Appointment Reports
Patient Reports
Medicare and DVA Claiming Reports
Medicare Payments Reports
Referral Report
Communication Report