Diverse Practice: New gender identity features added to Halaxy 🌈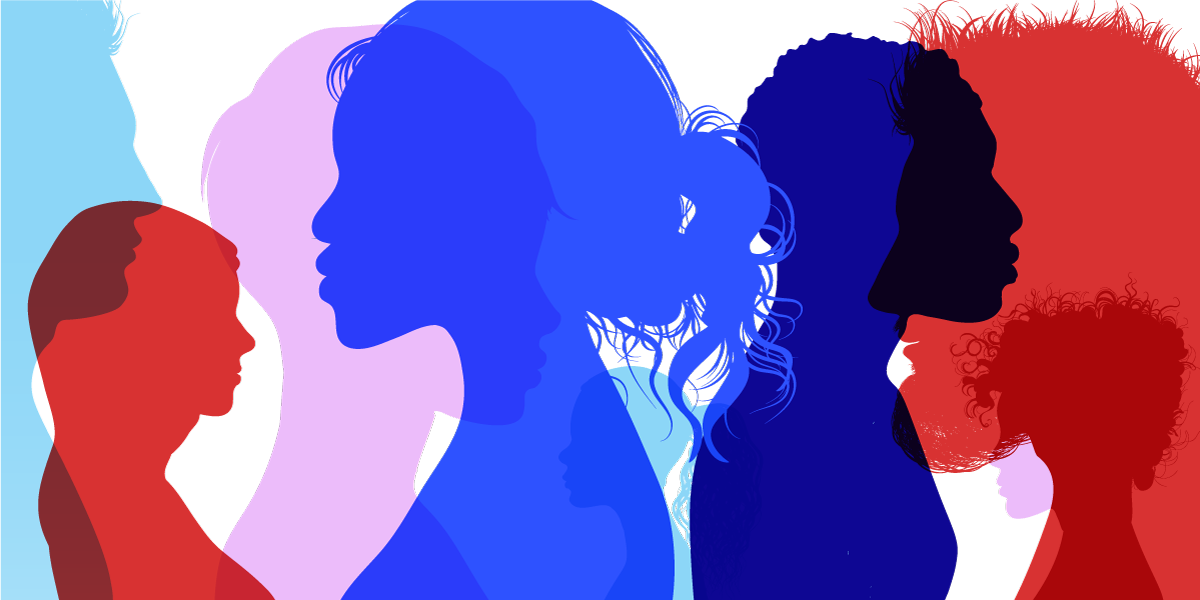 Health practices are leading the way when it comes to creating an inclusive and welcoming environment for all patients, no matter their sex, gender identity, or sexual orientation. The paperwork, on the other hand, can be a bit black and white and often fail to capture your patients' individual differences, which can be crucial for their health treatment.
New gender identity features
Halaxy is also leading the way in creating truly flexible practice management software that automatically customises to the way you work at your practice. To help you capture and manage sensitive details about patients' sex and gender identity, we've added new fields to the Patient Profile, so you can choose and customise the form based on your patients' individual needs.
Sex, gender, and pronouns
With Halaxy you can now enable additional terms for gender identity other than male/female/other (such as "transgender", or "non-binary", for example) as well as record additional gender-related information, including three new fields: legal sex, sex assigned at birth, and pronouns, as well as the existing gender identity field.

And you have the flexibility to fully customise the options you have available for gender identity terms and pronouns as well.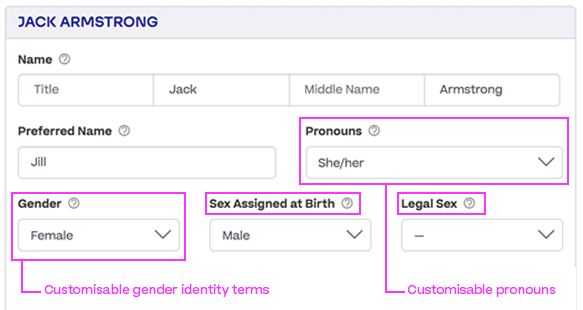 The new features are optional
The new gender identity features are completely optional and are not enabled by default, so you can select the gender-related fields that you find clinically relevant and appropriate for your patients and practice group.
Diversity and inclusivity matter - your patients' gender identity is an important part of who they are and their healthcare, so having systems in place that make them feel heard, safe, and included help you create a better healthcare environment for everyone.

Learn how to use the new features in the Halaxy Help Guide