COVID-19: New Medicare and TAC items are available in Halaxy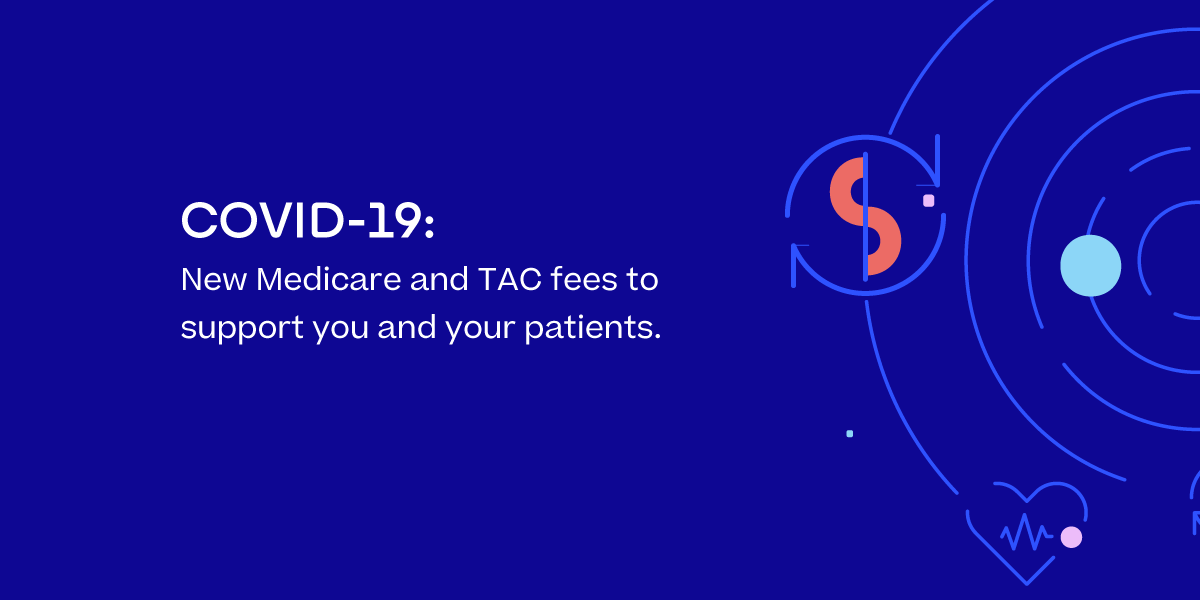 As you may be aware, Medicare and TAC have recently released changes to COVID-19 services and items to better support practitioners and patients during the coronavirus outbreak. We'd like to let you know that your Halaxy is up to date with the latest changes.

The changes are summarised below:
Medicare: further removed some limitations on when telehealth appointments must be bulkbilled only, and made available new telehealth fees available for some specialist professions - see MBS Online 20 April 2020 News - Changes to COVID-19 services

TAC: added telehealth fees for GPs, medical specialists, psychologists, physiotherapists and OTs with telehealth fees for other professions to be added in the following weeks - see TAC Telehealth Fees Information SheetAll you need to do now is import these fees into your own Halaxy account to set your fee amounts – it takes only a few seconds. See below for a recap on how to do so.
Halaxy's got you covered:

1. New fees ready to be imported
Your Halaxy has already been updated with the latest fees. All that eligible practitioners need to do is to import the fees that are relevant to your profession or update the fees on your Fees page.

2. Managing your fees in Halaxy
Halaxy is the only practice management software in the world to manage appointment fees for you, so you can import preset fees from Halaxy's global database or create your own when you need it.

3. Importing preset fees
Importing your preset fees from Halaxy not only saves you time but helps your Halaxy stay up to date when funding bodies make changes to their fees - so keep importing preset fees and Halaxy will continue to manage them for you!

4. Creating your own fees
You have the flexibility to fully customise your Halaxy to meet your practice's needs, including the ability to create your own appointment fees.

5. Processing claims via Halaxy
You can easily process your claims via Halaxy - watch the video to learn how to process claims and payments via Halaxy.
Learn how to import and create your own fees