Automatically create and email your invoices when you make a booking
Halaxy's free core software automatically creates your invoices for you, whenever you make a booking - completely removing your administration.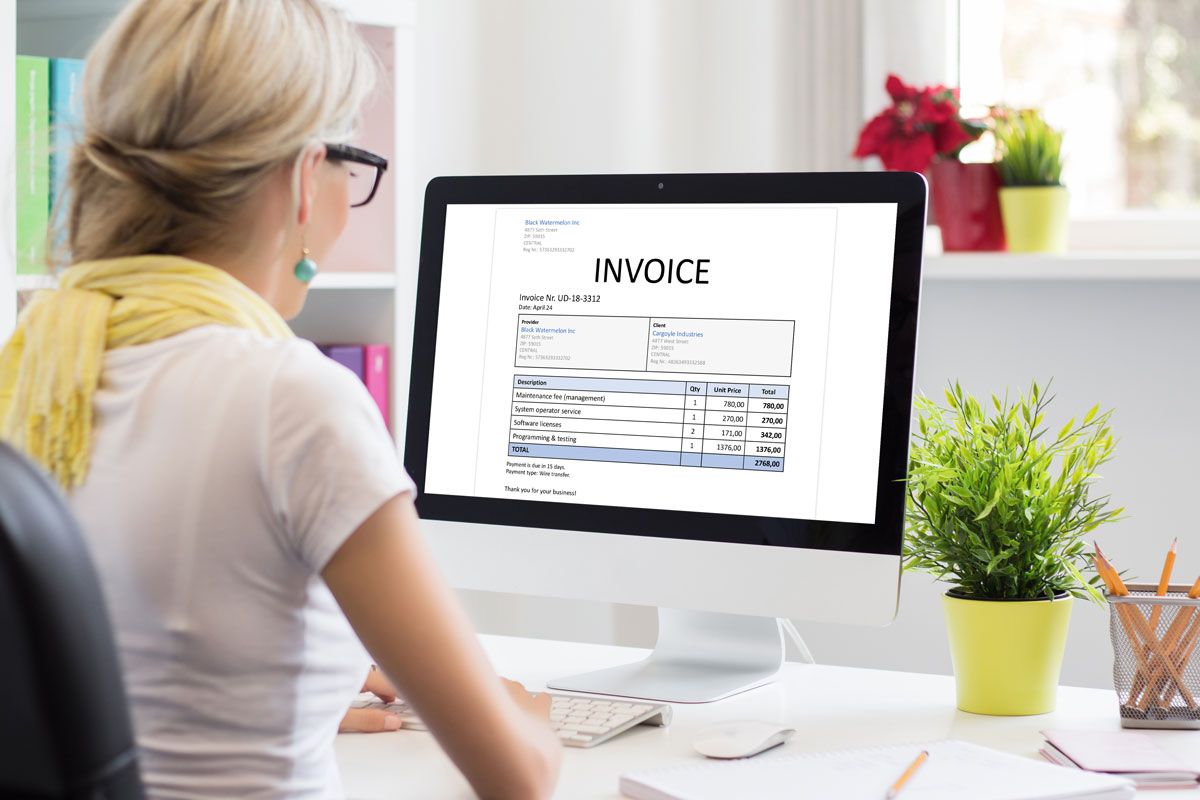 Halaxy's free core software automatically creates your invoices for you, whenever you make a booking - completely removing your administration.

When you add your patient details and consultation fee, invoices are automatically created with the correct information required by the funding body, including Medicare, workers compensation programs and private billing.
Invoices can be made out to the patient, an organisation or a funding body, depending on your needs. You can also create invoices for products, workshops, packaged bookings and anything else you need!
Invoicing made easy                          
1. Customise your invoices
You can add your practice's letterhead and/or logo in the header and/or footer of your templates - making sure your invoices reflect your practice.

2. Automatically email your invoices
You can choose to have your invoices automatically emailed to either the patient's or the organisation's email address when the invoice is paid in full - saving you time and effort.
3. Billing Medicare and other organisations
Invoices can be sent to third parties and funding bodies by mail, email, and for Medicare and DVA, through claims processing.

4. Merge invoices
You can merge unpaid fees onto the current invoice, and also combine paid and unpaid fees onto the one invoice - which is particularly helpful when you need to provide your patients with a statement of all their invoices.
5. Templates for patients and organisations
You have the option to set different email templates specifically for invoices sent to patients or to organisations - giving you the flexibility to tailor your message according to your practice's needs.

5. Adding your fees
You can easily create your own fee or simply add a fee from Halaxy's global fee database.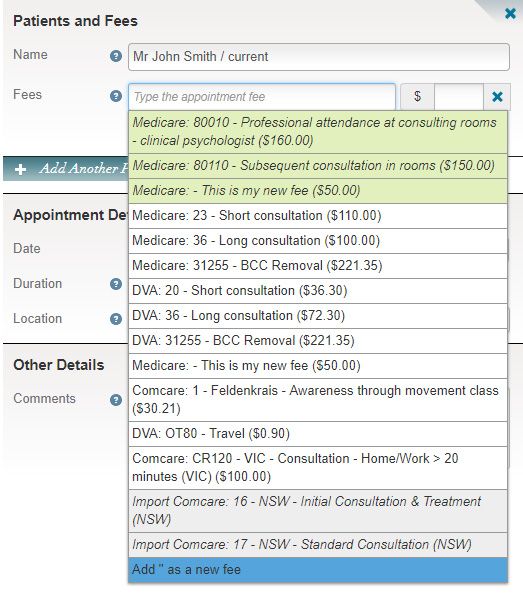 No need to handle payments again
Processing payments electronically through Halaxy means you don't need to handle payments again - separating the financial and clinical relationship with your patients.

Having your payments processed automatically also help you enforce policies around late cancellations, reducing your no-shows.

Auto Payments
Once you have entered your patient's payment details on their profile or when processing an invoice - no matter whether you see the patient once or 20 times, the payment can be automatically processed for you.
BPAY
You can also accept payments via BPAY, which provides your patients with more payment options. Patients can easily use the Biller Code and Reference number that is automatically generated on the BPAY logo on their invoice to pay you through BPAY.
Keep track of your finances
The invoices created in Halaxy contain all the information you need to track the financial performance of your practice and to provide patients and funding bodies with clarity about the fees owing - while meeting the requirements of the various funding bodies.

All invoices also integrate and are automatically included in your financial reports.
---
Get started today with free core software
Join more than 40,000 practitioners who trust Halaxy to better manage their entire practices.