2-way Calendar Sync: Carry your Halaxy Calendar with you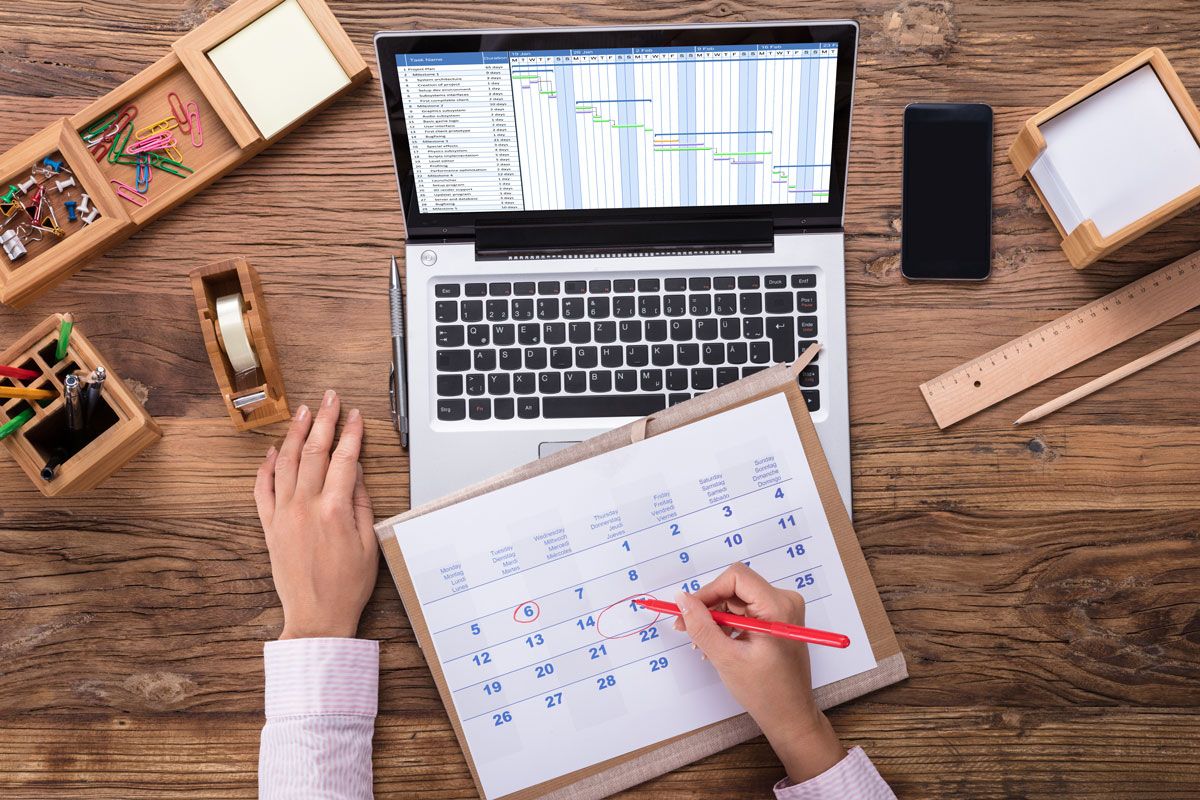 At some point, we all have wished we could be in two places at the same time, and nothing like a double booking to remind us we can't do that (yet)! The good news is that your Halaxy Calendar can be in two places now with the new 2-way Calendar Sync integration.

It's as awesome as it sounds - you can update your Halaxy Calendar everywhere you go using your most used personal calendar. It's the best of both worlds: the convenience of using your own calendar in your pocket and Halaxy's reliable smart calendar to manage your entire practice.
---
Here's how it works:

2-way Calendar Sync: Always up to date and no double entry
You can manage your Halaxy Calendar remotely by enabling the brand new 2-way Calendar Sync feature.

You can sync your Halaxy Calendar with Outlook, Google and Apple Calendars, and both your Halaxy and external calendars will be updated when you create an appointment! So you can edit/enter information in one calendar and both calendars are seamlessly updated.

Adding 2-way Calendar Integration to your Halaxy
To add a new Calendar Integration simply go to your Settings page and click on Add Calendar Integration under Integrations.
To add a new Calendar Integration simply follow the steps below:
Go to Profile > Settings; then
Under Integrations and Calendar Integration, click on Add Calendar Integration;
Click on the calendar service you'd like to integrate with: Outlook, Google or Apple Calendar.
Sign in to your preferred calendar service to finalise the integration.
You can also edit your calendar integrations on the Settings page.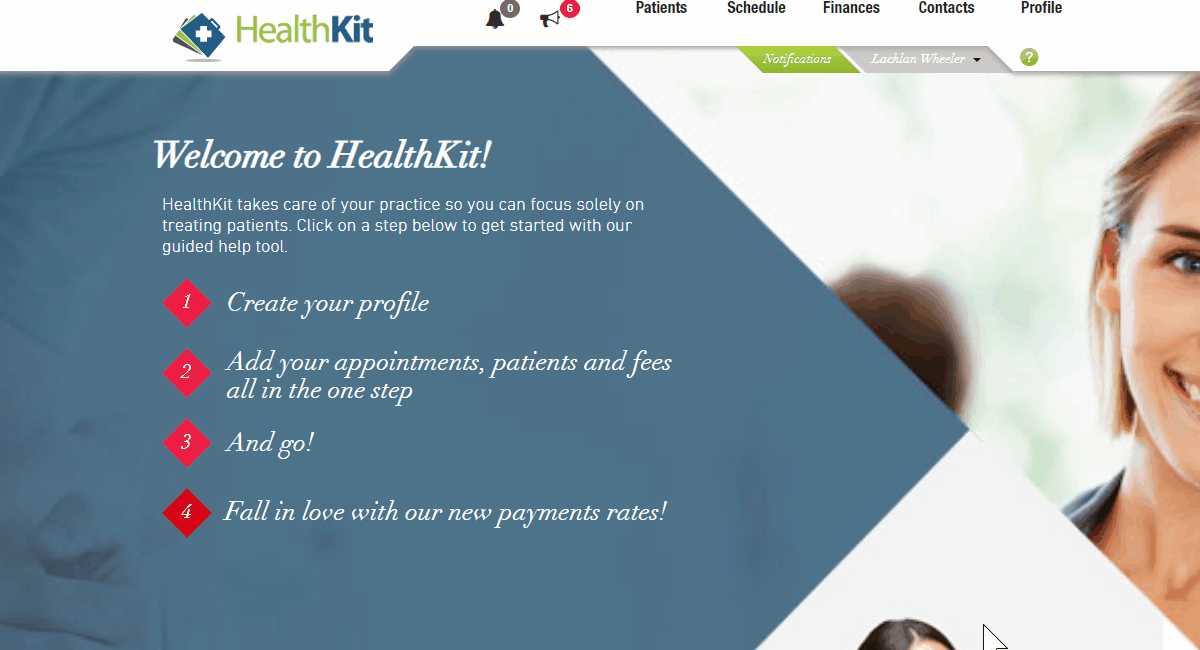 Managing 2-way Calendar Sync and other add-on products
Have you seen the new Add-ons page added to your Halaxy? You can manage (activate or cancel) all your subscription add-ons via the Add-ons page, including 2-way Calendar Sync: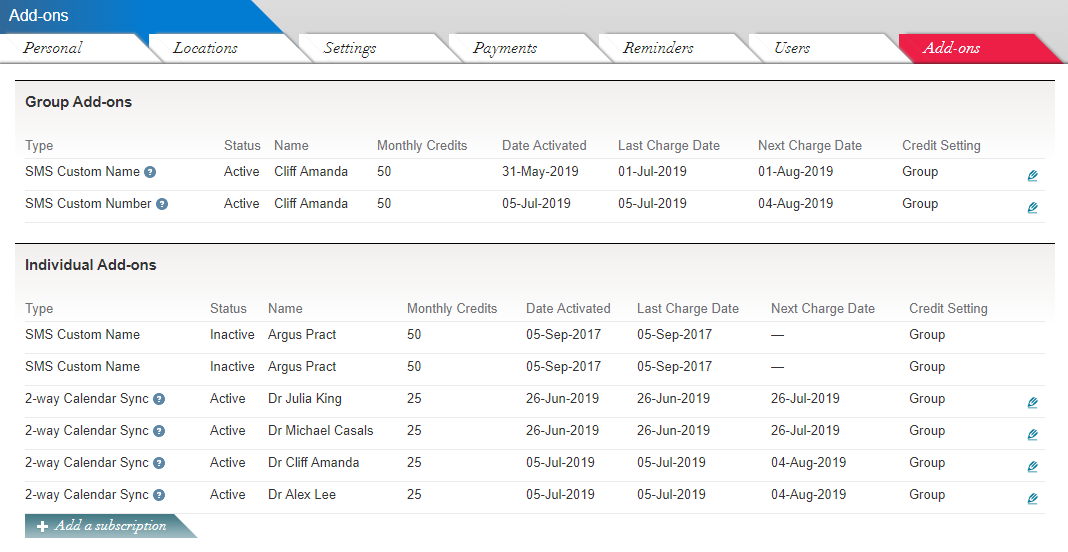 On the Add-ons page you can choose to Activate or Cancel any of your subscription add-ons:

---
2-way Calendar Sync Credits Setting
Calendar integration is only available on an individual level, which means it integrates your Halaxy Calendar with your most used external calendar. The credit setting to pay for your monthly subscription add-ons is based on your current credit settings on your Payments page.
So if your credit setting is on a Group Level, then practitioners in your practice can activate their 2-way Calendar Sync for their individual calendars. If the credit setting is set on an Individual Level, then practitioners can activate their subscriptions using the credits available in their account.
---
30-day free trial - Try our subscription add-ons for free
Halaxy's free core software includes all the essential features you need to run your practice and you can also turbocharge your practice with helpful add-ons. And if you haven't tried Halaxy's subscription add-on products yet, this is your opportunity to try them for free for 30 days - including 2-way Calendar Sync!
After your free trial ends - Use your Halaxy Credits
You can now pay for all Halaxy add-on products (except payments processing) with credits. The usual cost per credit is $0.22, but if you top up in bulk you can pay as little as $0.15 - so subscription products cost even less now!