Many health practitioners have been using Facebook to promote their services, and communicate and engage with patients and clients online.
If you have a Facebook Business page, you can use it to accept bookings and promote your Halaxy Directory Profile. Here's how you can do it:
Add a link to your Halaxy profile to your Facebook Page
Simply add a "Book now" button to your page and link it to your Halaxy Directory Profile (with online bookings enabled) or link it to your website.
We're using Halaxy's Facebook Business page to show how you can do it.
Go to your Facebook Business page;
Click on Edit Button under the cover banner;
Click on Book Now, to create a booking button;
Then select Link to website;
Add the link to your Halaxy Profile or to your own website and save.
Result: Patient who click on Book now will be redirected to the webpage of your choice, making it easier for them to book with you online.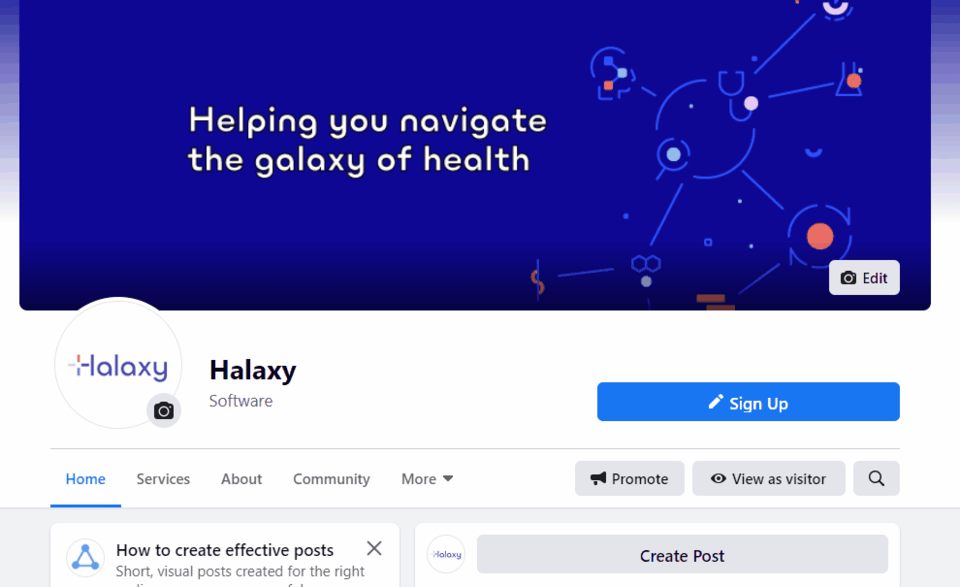 Learn more about Halaxy's directory and online bookings in the Halaxy Guide.